Paris Says Something Ridiculous. Surprised?
Seriously, Paris, what were you thinking? We all know gay people are the most influential bunch on the planet. There's Ellen Degeneres, Stephen Fry and Neil Patrick Harris!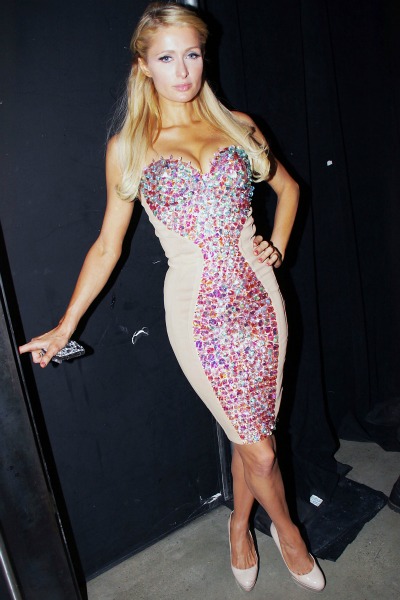 But she's really stuck her foot in it this time and really could not sound any more ridiculous after her outburst, which was recorded in a taxi in New York on 7 September.
The recorded conversation was between her and her gay pal.
After learning of an App called Grindr, which links gay men with anonymous hook-ups, Paris had to put her two-cents worth in.
"Gay guys are the horniest people in the world," she said.
"They're disgusting. Dude, most of them probably have AIDS. I would be so scared if I was a gay guy… you'll like die of AIDS."
You'd think Paris's rep would be quick to release an apology after this broke out, but oh no, that would be far too easy.
Instead her rep said, "Paris Hilton's comments were to express that it is dangerous for anyone to have unprotected sex that could lead to a life threatening disease."
"The conversation became heated after a close gay friend told her in a cab ride a story about a gay man who has AIDS and is knowingly having unprotected sex. He also discussed a website that encourages random sex by gay men with strangers."
"As she was being shown the website her comments were in reference to those people promoting themselves on the site. The cab driver who recorded this only provided a portion of the conversation."
"It was not her intent to make any derogatory comments about all gays."
"Paris Hilton is a huge supporter of the gay community and would never purposefully make any negative statements about anyone's sexual orientation."
Grindr's response was a bit of cheeky Twitter banter.
"@parishilton: frankly we're surprised you hadn't heard of Grindr sooner, given some of the guys you date."
Touché!
Image courtesy of Caroline Torem Craig/ WENN.com.
More celebrity news
Lady Gaga wears burqa and bag with C-word
Ricki-Lee. "I'll never marry again!"
Lindsay Lohan arrested in NY at scene of accident