Beauty Fixation?
What this article should be titled is "Lindsay Lohan's mum comes runner up at the World's Worst Mother Awards" because, really, waxing a three-year-old's face? I'm not sure even Lindsay's mum would go that far.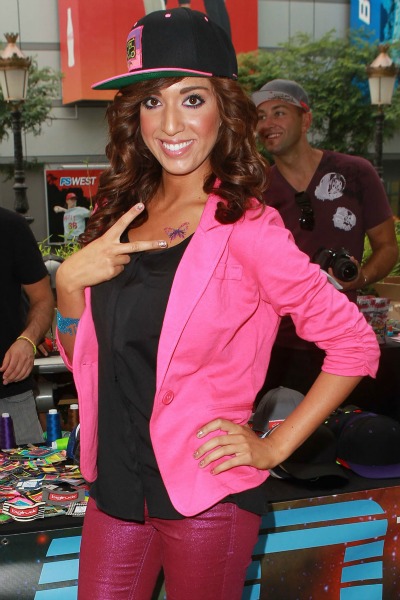 Farrah Abraham, one of the teen mums on reality show Teen Mom had her three-year-old daughter Sophia's unibrow waxed because she "felt bad for her."
The 20-year-old mum has received more than $16,000 worth of plastic surgery and has already started her three-year-old daughter on the path to an unhealthy fixation on beauty and perfection.
Farrah even blogged about it.
"I could not ignore it, like I know I've seen Madonna's daughter have a stand out unibrow, I remember when I was little I had a unibrow, but I couldn't remember if there was an age limit, a rule!"
The image-obsessed teen mum, who is an aspiring model and has received a chin implant, rhinoplasty and breast augmentation, used wax as well as tweezers on her three-year-old.
"Sophia was freaking out, so I had to act like it was a cool science project to get the wax off," she wrote.
"The next morning I showed her and told her how well she did and she didn't even know, She was more intrigued now to be ok with upkeeping [sic] her non-unibrow. I could tell she was proud. Ah I feel like a good mom:)."
In other news, Farrah wants to look like a Disney character.
That's not weird at all, right?
"Furthermore, if I wanted to look like anyone other than me, that would be Jasmine," she said about the Aladdin character.
"Princess Jasmine to be exact, because I hear I look like the real life version of her."
Oh boy.
Image courtesy of FayesVision/WENN.com
More entertainment goss
Top tech trends for 2013
Rupert Everett: A slut and a sexaholic
M.I.A. album too positive