Controversial In-House Canoodling
Heidi has just been booted out of the house and she's defending controversial Big Brother housemates Drew and Tully.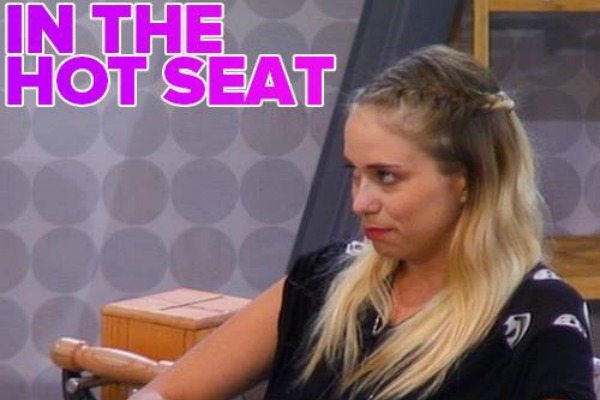 It really should be called The Drew and Tully Show, because it seems that they're all anyone is ever talking about, both inside and outside the Big Brother house.
A bit of a romance has blossomed between the two, but they both maintain that nothing is going on — they're just good friends, who kiss, sleep in the same bed and say "I love you" to each other.
Tully doesn't know it yet, but she's been officially dumped on Twitter by her girlfriend Tahlia after scenes were aired of Tully and Drew whispering sweet nothings to each other in bed.
But Heidi insists that nothing sexual was going on between the two of them in the house, it was just a matter of the confines of the Big Brother house causing Tully to act that way.
"You don't know what it is like in there (the Big Brother house)," Heidi said in an interview.
"Those people become your world. I was in there with Tully and I have experienced her journey with her and I know how much love she has for her girlfriend."
"I know what she has with Drew hasn't been anything sexual. I'm not saying that what she is doing is right, because I have a boyfriend and I wouldn't have put myself in that situation to begin with, but I think that she has become very vulnerable in there."
What do you think about Tully and Drew? Let us know in the comments below.
More entertainment news
VIDEO: Drugs and mistresses — the Lamar Odom saga continues
VIDEO: Miley Cyrus naked and crying, gets flick from Vogue
Our favourite shirtless and sexy stars
Image courtesy of the Official Big Brother Facebook page.