One Direction Day
What? You need convincing to sit down and watch eight hours of One Direction hotties running around being funny and adorable? Well, just in case you don't have the time, take a look at some of our favourite moments from 1D Day.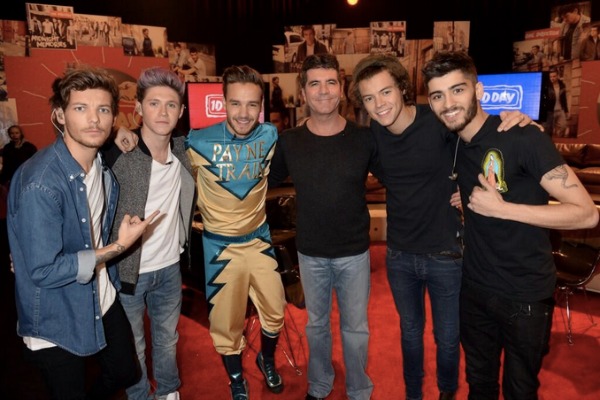 The 1D Day broadcast
Basically, the boys of One Direction recorded an eight-hour broadcast which was televised over the weekend. As well as Niall Horan, Louis Tomlinson, Zayn Malik, Harry Styles and Liam Payne, special guests, including Celine Dion and Simon Cowell, were on the show, too. But if you haven't seen it yet, don't worry, you can watch the full video below. Or, if you can't spare the time to watch it all, here are the best moments.
Lots of laughs
The guys did a hilarious re-enactment of the classic pottery scene from Ghost, Zayn met and had a blue steel-off with his doppelganger and Niall did a bum dance in a Hawthorn uniform.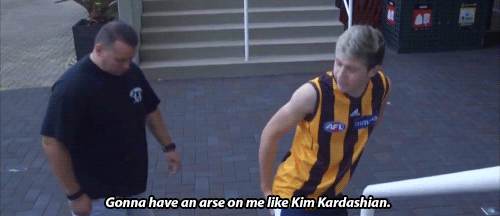 Oh, and as if it wasn't clear what Niall was thinking about, he surprised us with this classic Freudian slip. He was supposed to say celebrity guests, not celebrity breasts.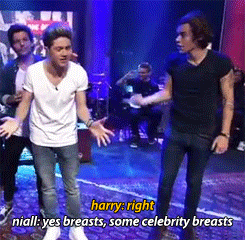 1D Day dance moves
There was dancing, lots of dancing.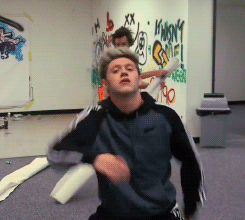 The boys love a good boogie.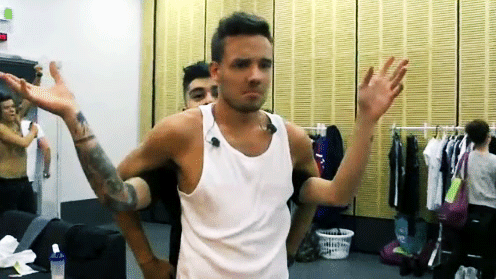 And why not throw a bit of a shimmy in there, too, hey, Harry?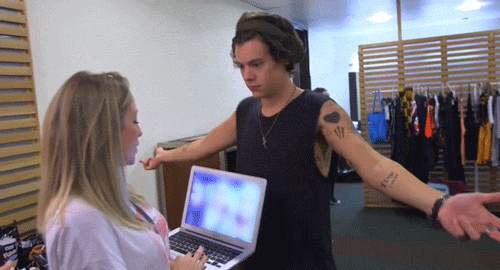 After the show wrapped up, an excited Louis posted on his Twitter: "Wow that really was amazing ! Thank you so much to everyone who watched :) special thanks to @benwinston and our saviour @scott_mills !"
Get comfy, get some popcorn and watch the full eight-hour broadcast here:
More entertainment news
Miranda Kerr and other celebs who should write a self-help book
4 New developments in the Brittany Murphy case
The Bachelor: Pros and cons of being a reality show star
Images courtesy of Tumblr, One Direction Official Facebook page