Spice Up Your Sides
Summer may be the season of endless BBQs, but how can you keep the menu interesting? While the blokes might weep if you shuffle the meat menu around, you can get creative with these quick and easy side dishes.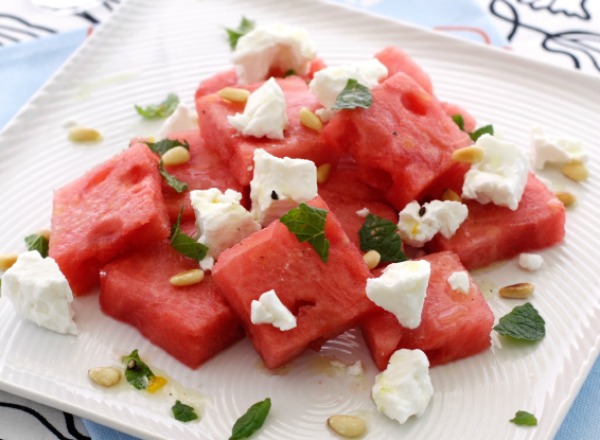 Watermelon, fetta and mint salad
Serves 6
Even the kids will love this fresh side dish. Make a star out of watermelon and add some colour to the table.
Ingredients:
¼ watermelon, cubed
¼ large red onion, finely sliced
4 sprigs coriander, chopped
4 sprigs mint, chopped
60g fetta, cubed
Olive oil
Directions:
Mix the melon with the onion and herbs.
Add fetta and move to a presentation plate or bowl.
Drizzle olive oil over the finished salad.
Damper
Serves 6
That's right, we're bringing damper back! Make your forefathers proud with an Aussie take on table bread.
Ingredients:
4 cups self-raising flour
1 teaspoon salt
1 cup milk, warmed
¾ cup water
Directions:
Preheat the oven to 200 degrees C.
Sift the flour and salt together, then add the milk. Stir slowly.
Slowly add the water and stir. The mixture should form a firm dough. Add a little more flour or water to get the right consistency.
Turn the dough onto a flour-covered surface and knead it into a long loaf shape approximately 5 centimetres thick.
Dust the top of the damper with flour.
Move to a greased baking tray and cook in the oven for 30 minutes.
Wrap in a tea towel to cool.
Note: You can add any combo of ingredients to the centre of the loaf before baking for a delicious surprise when you cut into it. We love cheese and chives!
Check out more delicious BBQ side dishes on the next page >>