Keep It Short And Sweet This Summer
When the temperature rises, we don't want to be slaving away in a hot kitchen, fussing over the oven and guarding sizzling pans. Keep things short and sweet with these fantastic, easy summer dessert recipes.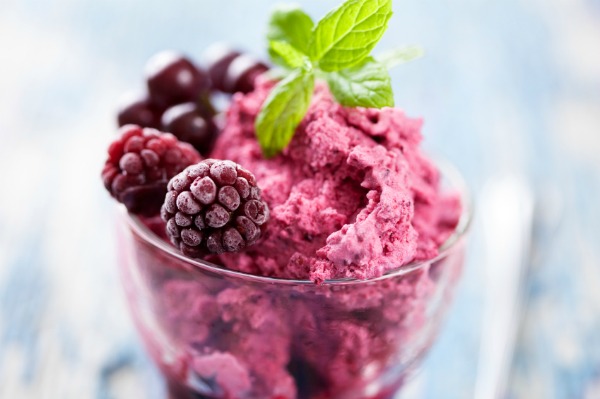 Fruity frozen yoghurt
Serves 5-7
Frozen yoghurt isn't only a healthier alternative to ice-cream, but it's also surprisingly easy to make. Simply whack everything in the freezer, then the food processor — and voila!
Ingredients:
Handful of berries, frozen
 5 bananas
 1 cup of flavoured yoghurt
Directions:
Chop the bananas into small pieces and throw them in an airtight container. Pop the container in the freezer for about four to five hours or until the fruit has frozen.
Put the frozen bananas and a small packet of frozen berries in a food processor and process until they form a smooth paste.
Allow to thaw for a few minutes, then pop into bowls and serve with wafers.
Jelly in your belly
Serves 8
Kids love making jelly, and they love eating it even more! See if you can find a quirky jelly mould — there are plenty around -- think hearts for Valentine's Day or bunnies for Easter.
Ingredients:
85g packet of raspberry-flavoured jelly crystals
250g boiling water
Strawberries, chopped
Blueberries
Fresh mint leaves
Ice-cream, to serve
Method:
Empty the jelly crystals into a bowl. Add the boiling water and stir well. If your child is helping you, keep little hands away from boiling water.
When the crystals have dissolved, pour the liquid into a mould and store in the fridge to set.
Have patience! Leave for several hours or overnight and remove from the fridge once set.
Place a serving plate over the open end of the jelly mould, then flip upside-down so the shaped jelly sits on the plate.
Decorate with berries and mint leaves and a scoop of your favourite ice-cream.
Check out more summer dessert recipes on the next page >>