Cooking For Crowds
Got friends or family coming 'round for drinks on the weekend? Need to rustle up a bunch of appetisers to tide them over but have no idea what to cook? Woo their tastebuds with these delicious recipes.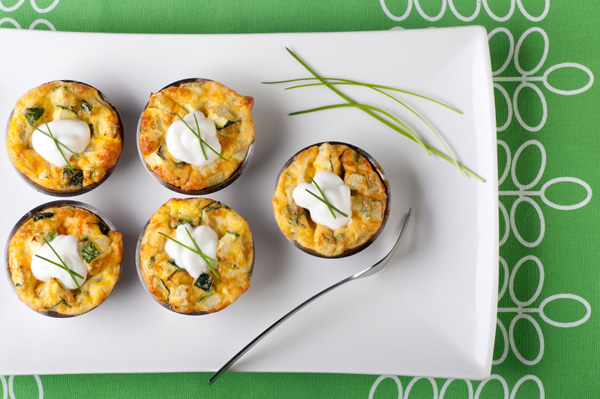 Cooking for a crowd can be intimidating, but thanks to these great ideas adapted from some fantastic recipes in the Pampas pastry database, you're sure to impress at your next event.
Mini quiches
Serving size 12
These great snacks take about an hour in total to make, but you can make them ahead of time and simply reheat them when your guests arrive. You can also substitute the prosciutto with ham or bacon.
Ingredients:
6 sheets fillo pastry, thawed
olive oil spray
1 teaspoon olive oil
1 small onion, finely diced
100 g chopped prosciutto
1 1/2 cup tasty cheese, grated
1 tablespoon finely chopped parsley, chives or dill
3 eggs
125 ml cream
Salt and pepper
2 tablespoons margarine, melted
Method:
Preheat the oven to 180 degrees C. Lightly spray a muffin tray with olive oil.
Heat the oil in a frying pan and cook the onion until golden. Cool, then mix with the prosciutto, cheese and parsley.
In a separate bowl, whisk the eggs and cream together. Season to taste.
Fold the sheets of the pastry in half, then half again, and brush with margarine. Cut them in half to form two squares, and brush the other side with margarine. Carefully place the squares into the muffin tray.
Divide the onion mixture evenly between the cases and pour in the egg mixture. Dampen the edges and tips of the fillo with a little water to prevent over-browning.
Bake for about 20 minutes or until golden brown and set.
Spring rolls
Serving size 15
These little packages of deliciousness will take about 20 minutes to prepare and five minutes to cook. Serve with a side bowl of sweet chilli sauce and plenty of serviettes to mop up the spills!
Ingredients:
15 sheets spring roll pastry, thawed
60 g cellophane noodles
3 shallots, finely sliced
2 cups finely shredded Chinese cabbage
1 medium carrot, grated
1 cup bean sprouts
1 clove garlic, crushed
1/2 teaspoon finely grated ginger
1 tablespoon soy sauce
2 tablespoon oyster sauce
1 egg white
Oil for deep-frying
Method:
Soak the noodles in hot water for 5 minutes, then drain.
Combine the noodles, vegetables, spices and sauces, and mix well.
Place 1 pastry sheet (keep the other sheets covered with a cloth) in a diamond shape and spoon 1-2 tablespoons of filling onto the pastry.
Fold the point over the filling, then fold the sides in. Roll tightly and seal the edges with a little egg white. Repeat with the remaining pastry sheets.
Heat the oil, and deep-fry the spring rolls until golden.
Note: Instead of deep-frying, you can spray the spring rolls with oil and bake them on a lightly greased tray in a 190 degrees C oven for 15 minutes.
Chicken cups
Serving size 12
Allocate about 30 minutes to get these little beauties on the road. If you're organised, you can bake the cups in advance and store them in an airtight container, then add the filling later.
Ingredients:
6 sheets spring roll pastry, thawed
Olive oil spray
1 cup shredded, cooked chicken
2 shallots, finely chopped
1 Lebanese cucumber, seeded and finely chopped
1 tablespoon finely chopped mint
1 small carrot, grated
1 clove garlic, crushed
1/2 teaspoon grated ginger
2 tablespoon lime juice
1/2 tablespoon soy sauce
1 tablespoon sweet chilli sauce
Method:
Preheat the oven to 180 degrees C.
Spray the pastry sheets lightly with oil and cut each sheet into four squares. Using two squares, lay one on top of another to make a star shape.
Lightly grease a muffin tray and lay a star of pastry in each muffin cup. Bake in the oven for 8 minutes until crisp and golden. Cool.
In a small bowl, combine the chicken, shallots, cucumber, mint and carrot; mix well. In a screw-top jar, combine the garlic, ginger, lime juice, soy sauce and chilli sauce, and shake to combine. Stir through the chicken mixture.
Place a spoonful of chicken mixture in each pastry cup just before serving. Serve with sweet chilli sauce.
More recipes for entertaining
How to throw a Hunger Games themed party
How-to throw a fabuolus cocktail party: 10 easy steps
How-to throw an elegant high tea party