You Are What You Eat
We all know that plenty of water, regular exercise, quality sleep and limited stress can help improve our health both inside and out, but you can also eat your way to better skin and a beautiful complexion. Find out the best foods to improve your appearance.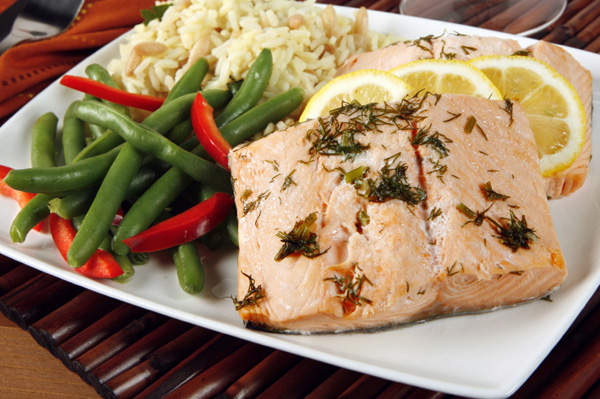 Forget expensive and time-consuming beauty remedies, attaining healthy skin and a clear complexion is as easy as having a munch on some of these delicious foods!
Essential Fatty Acids (EFAs)
Don't be fooled by the "fat" in their name. These guys contain omega-3 and -6 and are amazingly good for you. In fact, some say they should account for about 15 per cent of your calorie intake. They help fight inflammation and sunburn, and help your skin cells repair their natural barrier. Munch away on oily fish such as sardines, tuna and salmon, as well as nuts and seeds like walnuts, pumpkin seeds and flaxseed. Substituting your regular cooking oil with oils such as sesame, walnut, flax and soya bean will also help increase your intake.
Proteins
Your skin, hair and nails all love good quality proteins to help function at capacity. Eggs, chicken, turkey and salmon will help balance your blood sugar levels and prevent your skin from becoming dull and lifeless.
Antioxidants
Blackberries, blueberries, strawberries and raspberries are all fantastic for helping to repair skin damage and can also help fight off more serious, degenerative diseases. Simply throw some onto your cereal or into your yoghurt for a super delicious way to help improve your skin's appearance.
Vitamin-rich foods
Foods that are high in Vitamins A, B Complex, C and E will help your body to generate new skin cells, keep your skin smooth and fight free radical damage. Add vegetable oils, milk, wholegrains, capsicums, sweet potatoes, avocados, kiwi fruit, strawberries and soya beans to the shopping trolley.
Eat your greens
Green, leafy foods such as lettuce, spinach, wheatgrass and sprouts are fantastic for your skin. Not only are they high in antioxidants, but green foods also offer chlorophyll, which is an anti-inflammatory and anti-microbial agent.
Foods with a high water content
Of course you know how essential clean water is for your skin and complexion, so it makes sense that high water-content foods are great for you too. Groceries like cucumbers, celery, bok choy, grapes, watermelon and citrus fruits will all help cleanse your insides. If you're getting sick of drinking so much water each day and need a little flavour boost, green tea is also a great antioxidant that will do wonders for your skin.
Iron-rich foods
As women, we're constantly being told how important it is to get enough iron in our diets, but did you know that iron can also affect our complexions? Dark circles under the eyes and a pale complexion can be symptoms of an iron deficiency. Stock up on red meat, seafood and eggs, or if you're vegetarian or vegan, try green leafy vegetables, tofu, nuts and beans.
Foods to avoid
Any foods that are high in sodium, sugar or caffeine can affect the appearance of your skin. Avoid processed foods as much as possible and stick to a diet full of fresh fruit and vegetables, with plenty of pure drinking water.
more skin care advice
How to always have beautiful skin
Keep your skin hydrated
Cold to warm weather skin care