Nutrient-Rich Foods That Help You Shed The Pounds Faster!
Burn calories and shed pounds with super foods that aid weight loss and help your metabolism function at optimum level.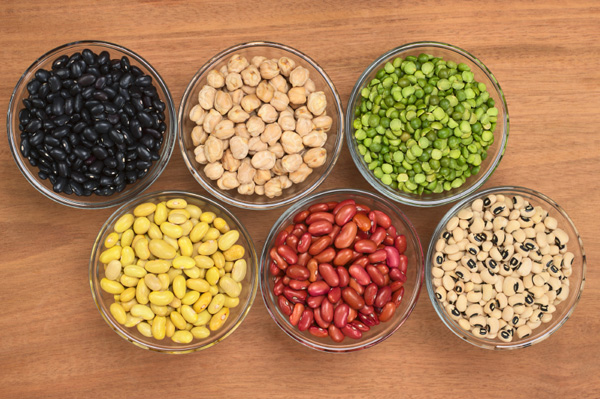 Billions of dollars are spent every year on slim-down products, diets and the latest weight-loss gimmicks. For an easier and smarter approach, make a list and go grocery shopping! There are dozens of foods that will help curb hunger, eliminate sugar and sweet cravings and get your metabolism firing on all cylinders to help you burn more calories. The bonus is having satisfying and delicious meal choices and getting the nutrients your body needs while you are shedding the pounds!
Beans
Beans are a weight-loss buddy you shouldn't ignore! They contain digestive hormones that are a natural appetite suppressant and help keep blood sugar levels steady. Because beans are high in fibre, eating them makes you feel full longer and beans are good for the heart too -- they can lower cholesterol.
Green tea
Antioxidants called catechins are abundant in green tea, and they help speed up metabolism and aid in burning fat while simultaneously lowering cholestrol levels. Sipping green tea will aid your weight loss, so switch out your coffee and sugary soft drinks for a beverage with real benefits!
Salads
Having a salad before -- or as -- your lunch or dinner will fill you up so you don't overeat on more fattening foods. Salads (skip the creamy calorie-laden dressing) will boost your levels of vitamin C and E, folic acid and other important nutrients. The volume of the salad (eat all that you want) will fill you up so you're not tempted to overindulge in rich foods, and a fresh salad is loaded with heart-healthy goodness.
Hot red pepper
Add spicy chilli to your weight loss menu! The magic ingredient is capsacian, which helps to suppress the appetite. A southwestern-style omelette with plenty of spice in the form of hot red pepper will help hold your hunger at bay all day and the eggs are good for you too. They're full of protein and stop hunger spikes as the day wears on.
Lean beef
The amino acid called leucine in proteins like meat, fish and some dairy products helps you fight hunger as you trim down while maintaining calorie-burning muscle. You'll lose more weight consuming 10 ounces of lean beef or fish every day, experience fewer hunger pains and won't lose lean muscle as you continue to diet.
Olive oil
Extra virgin olive oil is a monounsaturated fat that can help burn calories. A recent study reported by Web MD showed that post-menopausal women who added olive oil to their daily diet boosted their metabolism and shed pounds more quickly. Use it to dip baguettes, in salad dressing or for sauteing.
Grapefruit
The phytochemicals in grapefruit reduce insulin levels, forcing the body to convert calories into energy instead of into fat! Eating grapefruit daily, or sipping a glass of fresh grapefruit juice before meals will be a boost to your weight loss.
Other great food choices to help with weight-loss include cinnamon - sprinkle it on a high fibre or oatmeal cereal for appetite control. Also include pears, apples, clear soups, tofu and an abundance of fresh vegetables into your diet to eat your way to slim!
More tips
How to lose 10 kilograms in 10 weeks
4 Weight loss myths
Tips for keeping the weight off