Meals That Prevent And Repair Cell Damage Are A Heart's Best Friend!
Prevent blood vessel damage and get nutrients that can repair cell damage with heart-healthy food choices for your meals!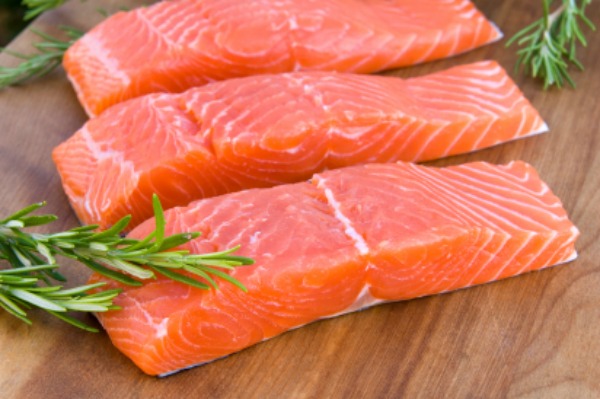 There are numerous smart food choices that are heart-healthy and incorporating them into your daily meals delivers a powerful dose of the nutrients that help prevent and even repair damage to cells! These foods are the building blocks to a heart-healthy diet because eating them destroys free radicals in the bloodstream and thus prevents damage to the blood vessels. For a strong heart, eat wisely!
There's plenty of variety to make tasty meals that are kind to your heart: whole grains, beans and legumes, nuts, fatty fish, teas and especially nutrient-rich fruits and vegetables.
Best options
Salmon is the best-of-the-best heart-healthy entree because it's loaded with Omega 3 fatty acids. Poach it, grill it in a delicious and flavorful marinade or bake it. The leftovers can be tossed with pasta and crisp fresh veggies for a lighter meal, or top a salad with flaked salmon for a yummy lunch.
Ground flaxseed has fibre, Omega 3 fatty acids and phytoestrogens -- and you can hide flaxseed in a lot of different meals to add protection to your heart. Sprinkle it on cereal or add it to muffin ingredients, bake it into a batch of cookies or stir it into yoghurt and smoothies.
Stir in heart protection
Want to add B-complex vitamins, niacin, folate, fibre, calcium and magnesium to your heart-helper meals? Make soups, stews and salads and add black beans or kidney beans to the recipe. And get vitamin E, phytoesterols, magnesium and fibre -- plus a heart's good friend Omega 3 fatty acids -- by mixing almonds into yoghurt or fruit salad, or baking up a batch of almond trail mix to snack on. Walnuts are another excellent choice and deliver a delicious crunch to salads, muffins, pancakes and vegetable casseroles.
Easy lunch? Fresh salad greens and canned tuna! Rich in niacin, folates and those good fatty acids, tuna is an easy choice your heart will thank you for. Bake a tuna and noodle casserole as a main dish and serve with a fresh salad and seasonal fruit for dessert. Another heart helper is tofu. Just thinly slice while firm and grill or stir fry with a medley of colorful fresh vegetables. When you serve this main dish with brown rice you add healthy B-complex vitamins and magnesium to your meal.
Add fresh vegetables to lunches and dinners. Carrots are loaded with alpha-carotene and bring sweet flavour to salads, stews and soups. You can sneak their healthy benefits into breads, muffins or even spaghetti sauces. Skip the lettuce and use fresh spinach for nutrient loaded salads and sandwiches that have an extra helping of potassium and calcium. Broccoli flavours casseroles and soups, makes a great healthy side dish and can be dipped raw into hummus for a hearty snack. Get more cravings satisfied with delicious sweet potatoes... baked into chips, microwaved as a satifying lunch or added to a casserole. They're full of beneficial fibre and vitamins A, C and E.
Other heart-helper veggie and fruit choices: asparagus, red bell peppers, blueberries, oranges, tomatoes, squash, canteloupe and papaya. You even have a choice of beverages that will help your heart health: celebrate with a glass of red wine or sip delicious green tea, hot or iced.
More tips
Healthy swaps: What to snack on
Healthy budget-friendly foods
Easy healthy lunch ideas for work