Promote A Healthy Lifestyle For Your Kids
Unhealthy diet habits and too little physical activity contribute to childhood obesity. Help you kids to a healthier lifestyle!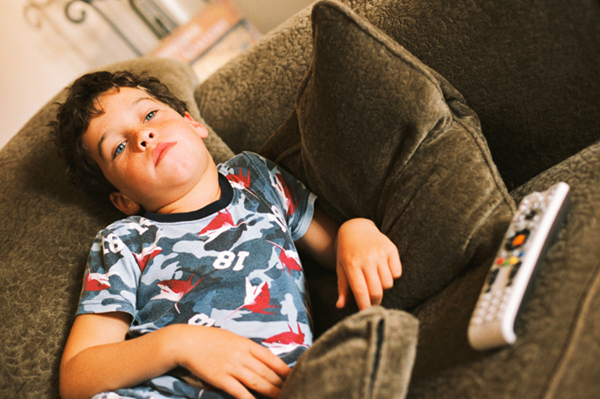 It's no secret that childhood obesity is on the rise. For most children with this problem, being overweight is the result of unhealthy eating patterns and too little physical activity. Efforts to prevent childhood obesity should begin early, since habits established in earliest childhood can follow kids throughout their lives. With a child's growing and developing body, weight loss isn't the focus: instead parents should promote a healthier lifestyle.
The critical strategies should include healthy eating, regular exercise and reduced sedentary activity such as watching television and playing computer games.
Better nutrition
Establish daily meal and snack times and eat together as a family as often as possible. Make a variety of healthful foods available, and don't stock the problem items that kids so often reach for: sugary soft drinks and salty snacks. Introduce better choices into meals and snacks: lean proteins and whole grains, fresh fruits and nutrient-rich vegetables that growing bodies need. Don't supersize! Serve sensible portions.
Discourage eating while engaging in other activities. Anyone eating in front of TV will have trouble paying attention to the feeling of fullness and can overeat. Focus on giving children maximum nutrition in their snacks... apple slices paired with whole wheat crackers, low-sugar cereal or fresh veggies to dip in hummus. Buy less high-calorie low-nutrient foods. High-fat treats and sweets -- cookies, cakes, candy -- are occassional splurges, not everyday food. Let children help with the shopping by allowing them to select favourites from appropriate foods, and encourage them to try more variety in healthy options. Make some switches: instead of fruit juice which is high in calories, opt for fresh fruit which has greater nutrient value.
Get moving
Encourage physical activity for your child. Get involved as a family with activities you can do together:  weekly bike rides, a walk after dinner, hikes and active games. Provide a safe outdoor area where they can play and join in to get the fun started. Playing catch, jumping rope or hopscotch, climbing on playground equipment or throwing a Frisbee at the park gets kids moving. Children should have at least an hour of physical activity every day. Support their organised activities as well. If there's a sport your child can participate in, be encouraging and find a program they can join at school, the community centre or the local YMCA.
Limit the time kids are allowed to do sedentary activities such as watch television, play video games or use the computer. Cutting back to 1-2 hours daily will make a difference and help increase their physical activities.
Making changes now will benefit the entire family. For most overweight young children, maintaining their weight with a healthier lifestyle allows them to grow -- and outgrow their weight issues and learn some valuable habits that bring lifetime benefits.
More about kids' health
Fun workouts to do with your kids
Kids and calories: how young is too young for kids to watch their weight?
Childhood obesity: help your kids