Maintaining Weight Loss
Diet success means maintaining your weight loss after you reach your goal. Here are some helpful tips to manage your new slimmer lifestyle!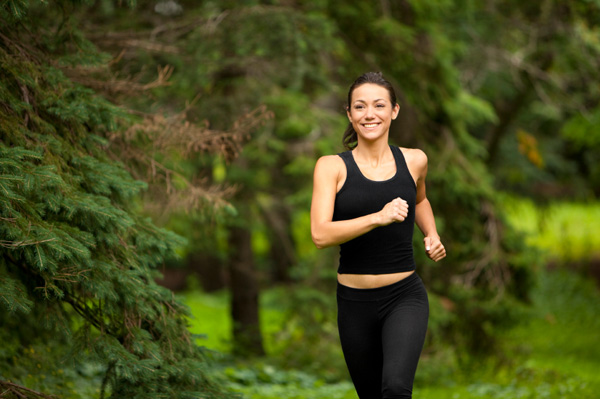 It's such a struggle to lose weight, and so easy to put it right back on after you've reached your goal. To lose weight permanently and keep it off requires a commitment to a healthier lifestyle and a rejection of the old bad habits that caused the weight issue in the first place.
Your relationship with food must be healthy and realistic: Food is fuel for your body, not a treat or reward, or meant to be used for comfort when you feel low. With a little insight into how you view food now that you've reached your weight loss goal, you will be able to maintain control and put an end to the destructive cycle of weight loss and gain.
Keep moving
People who successfully lose weight usually do so with a combination of nutritious diet and regular exercise. More than 90 per cent of the people who have dieted and kept the weight off use physical exercise as an important part of their weight-control program. Don't turn into a couch potato once the weight is off! Successful weight losers watch less than 10 hours of television weekly -- they're up and active! If you must watch TV, try to exercise instead of snacking while you watch. Physical activity is one of the most important aspects of maintaining an ideal weight.
Keep track
Weigh yourself at least once a week. The way clothing fits doesn't always alert us when the pounds start creeping back on. Monitoring your weight on the scale creates awareness, and if you've gained a pound or two, make a plan to get back on track right away. To ensure that you are eating right, keep a food journal -- and be honest and accurate -- otherwise it's no help. Tracking what you eat helps you see when higher calorie foods and poorer meal and snack choices are starting to be included more frequently into your diet. Watch your portion sizes and stop eating when you are full. Eat smaller meals, snack smartly and be sure that you are drinking enough water -- at least eight 250-millilitre glasses every day.
Shop smart!
Don't go to the grocery store when you are hungry and avoid the aisles that house tempting foods that shouldn't be part of your lifestyle now. Choose a variety of foods to get the nutrients that your body needs: lean proteins, healthy carbohydrates and plenty of fresh fruits and vegetables.
Eat a healthy breakfast every day and be consistent. People who go off their healthy eating regimen on weekends, during vacations and on holidays have a harder time keeping the weight off. Your weight loss journey taught you healthier habits so adapt them into your ongoing lifestyle!
More about diet and nutrition
Smarter snack ideas
9 Quick and healthy breakfasts for busy mornings
Are you being honest with yourself about your weight loss?