Lower The Odds You'll Get Breast Cancer
Habits, diet and lifestyle can up the odds for breast cancer. Reduce your risk with some smart changes.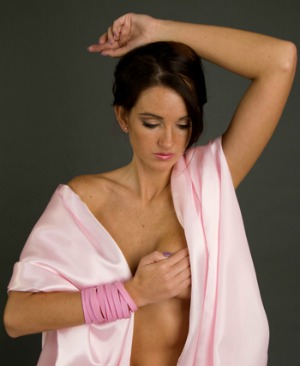 Every woman wants to know what can be done to reduce her risk of breast cancer. Only 5-10 percent of breast cancers occur due to an inherited genetic risk, meaning there are opportunities to lower your own odds of getting the disease. Try these positive steps you can take centre on your habits, diet and lifestyle.
Habits
Some factors you can't change: your age and genetics, but healthier habits can make a difference. Two vital factors that will affect your risk are smoking and weight control. You are at higher risk of breast cancer and all other cancers if you smoke. Weight is also an issue. For every 10 pounds of extra weight that you carry beyond your ideal weight, your risk increases. Losing excess weight will impact your health in many positive ways and it will lower the risk of breast cancer.
Diet
Sticking to a low fat diet may reduce the risk of breast cancer returning to women who have been diagnosed with the disease and undergone treatment. Researchers continue to study the effects of diet and these studies suggest that a low fat diet may lower the odds of first-time breast cancer for those women whose diets have been very high in fat to begin with. Reducing fats and increasing fruits, vegetables and whole grains into the diet will ensure that the body is getting enough nutrients and will contribute to overall health.
Keep your body weight within a healthy range for your height and frame. Body mass index is one way to estimate what your ideal weight should be.
Base your diet around plenty of fruits and vegetables. Adult women should be eating more than five cups of fruit and veggies daily. Limit your fat intake -- most adults eat 30 percent or more of their daily calories in fat, while the recommended percentage is no more than 20 percent. Lowering this percentage of daily fat will simultaneously lower the risk of breast cancer. Start by eliminating foods with the highest fat content, such as fried foods and margarine. Eat foods high in Omega 3 fatty acids. Salmon is a super food that you should regularly include as part of a healthy diet -- it is rich in beneficial "good" fats that fight disease. Avoid very rare meats and charred or smoked foods.
In their guidelines for lowering breast cancer risk, the famed Mayo Clinic also advises limiting alcohol. If you drink wine, beer or liquor they recommend no more than one drink daily.
Other tips from the breast cancer experts at Mayo Clinic you should take note of: Get plenty of physical activity -- it contributes to overall health. Breast-feed your baby and discontinue long-term hormone therapy used for pre and post menopausal symptoms, and avoid exposure to enviromental pollutions. While there are no guarantees that anyone will remain cancer free, taking proactive and healthy steps can tilt the odds in your favour and reduce your breast cancer risk.
More health tips
Skin cancer: How to protect your skin
5 Health exams women should have every year
7 Embarrassing symptoms women shouldn't ignore