Smart Shopping
Want to fill the shopping trolley with food items that are good for both the body and the wallet? Check out this list of healthy and budget-friendly foods before you hit the supermarket or specialty shops.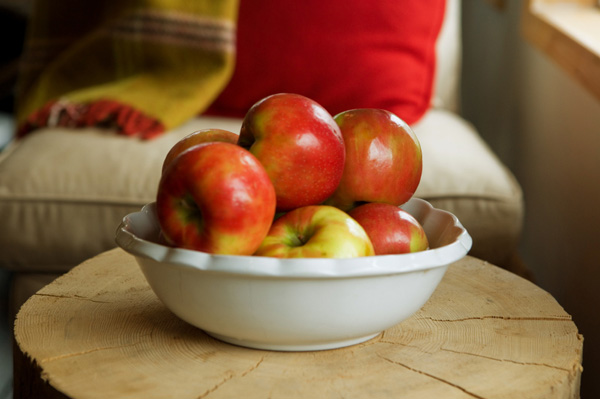 Tighter economic times don't have to mean packet noodles and tomato sauce on rice -- well, not when you've got us on your side, anyway! There's a huge range of both budget-friendly and body-friendly ingredients out there, so skip the frozen food aisle and stock up on these great food items.
Classic fruits
While more exotic fruits like papaya and berries can often drive the shopping bill up, common fruits like apples and oranges should be a household staple. A bowl of fresh fruit on the dining room table or kitchen counter will encourage your kids to grab a piece on the run instead of delving into packaged, processed -- and far more expensive -- snacks.
Go-the-distance veggies
Similar to fruit, there are of course plenty of expensive vegetable varieties in your greengrocer, but opting for the more budget-friendly options will save you precious pennies when it comes time to pay. Vegetables like pumpkin, potatoes and sweet potatoes will go further in your family meals. They'll keep all bellies feeling full for longer and can help pad out a curry or vegetable side dish in place of meat.
Eggs
High in protein, eggs are another great option to keep your family's stomachs feeling full for longer and avoiding hunger cravings hitting between meals. They're believed to also be beneficial to the health and appearance of your skin and nails. Eggs are very versatile and can be poached, fried, boiled or scrambled for breakfast, curried in a sandwich for lunch or transformed into a delicious quiche or omelette for dinner. They also make a great high-protein snack on a cold winter's day.
Lentils/beans
Another great source of protein, lentils and beans also offer many other great nutrients for your body like fibre, potassium and folic acid. They're good for your heart, low in fat and will help curb those hunger cravings. Loved by vegetarians, lentils and beans can be used as a meat substitute in the occasional meal like soups, salads, wraps and enchiladas. Keep an eye out for in-store specials and stock up on dried or canned beans and lentils when the prices are low so you always have some on hand when the pennies get low.
Oats
Finally, oats are another great ingredient to stock up on in the winter months. They're long lasting and can be kept in the pantry for use in porridge, muesli and baked treats like muffins and cookies. They'll stretch your dollar even further for family breakfasts -- mix them in with dried/fresh fruit and nuts, add a touch of yoghurt or cream, and top with honey, sugar and/or cinnamon for a delicious, steaming bowl of happiness. They'll load your body up with protein, fibre and manganese.
budget-friendly recipes
8 tips to save on groceries
Healthy options for takeaway
Cheap girls night ideas