Doctors For Kids
As a parent, your child's health is one of your main priorities. Find out how to choose the very best paediatrician for your son or daughter with these useful tips.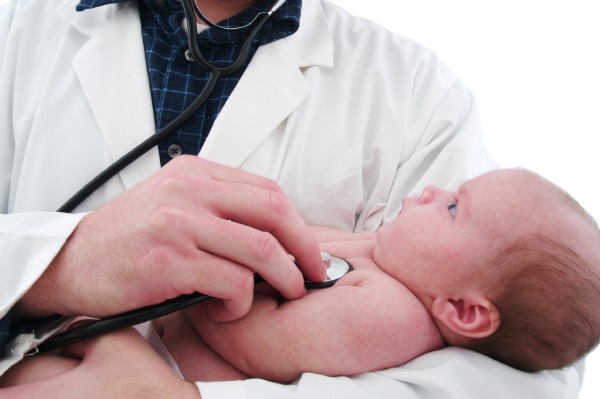 When asked what they wish most for their children, just about every parent across the globe would choose health and happiness. And one of the best ways to ensure your child's health stays intact is to choose a trusted and capable paediatrician.
Setting your child up with a quality doctor will ensure that not only your son or daughter receives quality health care, but you'll also have peace of mind should anything go wrong. Having the number of a familiar doctor on speed dial and in your list of mobile phone contacts will mean that you can call them anytime you have a question or concern.
Choosing one particular doctor and returning to them for all of your child's ongoing health needs will help your child to establish a relationship with them so the idea of "going to the doctor" doesn't seem so scary. Rather than choosing a variety of physicians at random, or choosing a doctor who had a broader patient base, paediatricians specialise in treating babies and children so you can be sure your child is receiving the very best care.
It's important to start searching for a paediatrician before your child actually becomes sick, as you'll want to allow some time to search around and make the right decision for you and your child.
So how can you find a quality paediatrician you can trust?
First, ask around and see if any of your family, friends, colleagues or mothers at playgroup/child care/ school can recommend any good paediatricians.
You can also ask your current doctor or the staff in the maternity ward where your child was born as they may be able to refer you to well-respected doctors in the local area.
Quality is clearly vital. Ensure that the paediatrician is fully qualified (look for the degrees on the walls) and is up-to-date with their training.
Experience is highly regarded, but don't necessarily dismiss a quality, caring doctor simply because they haven't clocked up decades in the field -- medical students train for many years at university and complete lengthy practical placements.
You're better off choosing a doctor that is located close to your home so they're convenient to reach at any hour of the day or night.
You also need to be able to trust and respect the doctor's judgement, so have a good discussion about topics that are relevant and important to you. You could even take a list of questions to ask to ensure you're 100 per cent happy with his or her views.
And last but definitely not least, it's essential that your child have a good rapport with the paediatrician. Make a shortlist of potential candidates and take your child for casual check-ups with each to see which one your child feels most at ease with.
more parenting advice
Get your kids to eat vegetables
Children and food allergies
6 Dental care items for kids