Keep Embarrassment At Bay And Lift Your Floor!
We all know that after a baby, your body is never the same. While new mummies may be keen to regain their pre-baby figure, it's very important not to neglect your pelvic floor. In the future, you'll thank yourself you didn't!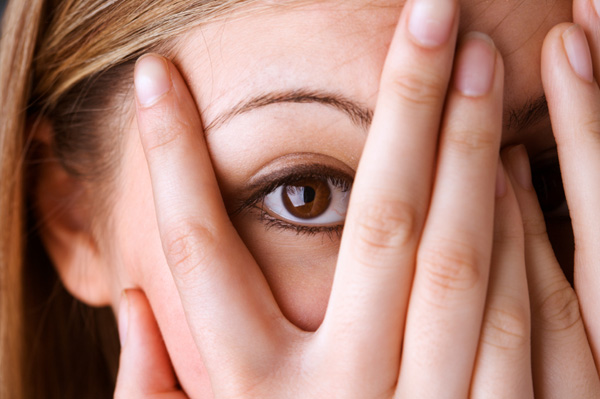 It's one of life's embarrassing moments, and it will happen to one third of women. Incontinence. It can happen when you sneeze, laugh or exercise. But the great news is, this condition can be cured with just a few simple exercises.
What is your pelvic floor?
The pelvic floor is a group of muscles and ligaments that support your bladder, uterus and bowel and when they are strong they prevent incontinence (involuntary loss of faeces or urine). The pelvic floor also supports the baby during pregnancy and assists childbirth during labour. These muscles can be weakened in a number of ways including childbirth (particularly if you've had prolonged pushing or delivered a large baby), being overweight, persistent lifting, excessive coughing and hormonal changes.
According to the Royal Women's Hospital, Victoria, the pelvic floor should be exercised daily to maintain strength. There are dedicated exercises (also known as Kegel exercises) that target the pelvic floor area, but even gentle exercise such as walking will improve the strength of your pelvic floor.
Pelvic Floor exercises
Although we can't see our pelvic floor muscles, they can be controlled and therefore trained, much like our arm, leg or abdominal muscles. Once you've isolated these muscles, you can start working at strengthening them. If you have issues with incontinence, please consult a physiotherapist for advice. If you are a woman who'd like to regain the strength in your pelvic floor muscles, there are some excellent resources online to show you where to start.
The Royal Women's Hospital, Victoria
Continence Foundation of Australia
The Mayo Clinic
Common Myths
The damage is done. According to the Continence Foundation of Australia, it is never too late to start doing your pelvic floor exercises. These muscles can be strengthened at anytime and at any age. You are never too old.
The exercises are easy. This is not always the case. If you are having difficulty isolating this set of muscles or if you aren't sure if you are doing it correctly, always seek advice. See your GP or physiotherapist.
I don't need to do pelvic floor exercises. Everyone, including men, can benefit from exercising pelvic floor muscles. The exercises should be included in your everyday life and can be done anywhere at anytime. You can sit, stand or lie-down. They can be done in any position. A good way to remember to do them is to use a trigger -- a red traffic light is a good mental prompt!
These things can also help
Drink plenty of fluids
Don't go to the toilet too frequently. Hold on occasionally to strength your pelvic floor
Cut down on coffee, tea, cola and alcohol. These are all bladder irritants
Maintain a healthy weight
More Women's health articles
Top vitamins and minerals women need
Tips for coping with depression
6 tips for managing PMS