Top Food Sources
To Boost Immunity
A bad flu can deliver achy joints, headaches, congested sinuses and bone-weary tiredness that knocks you about for weeks. With winter on its way, there's no better time to shore up your immune system with some natural goodness, so you can avoid getting the dreaded lurgy in the first place.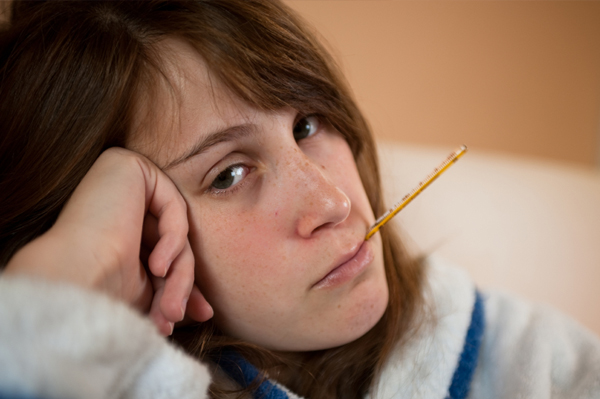 A strong immune system is your best line of defence against colds and flu, and thankfully, you don't have to invest in expensive vitamins or over-the-counter medications to increase your natural immunity.
Rather, the easiest and most effective way to boost your immune system is to ramp up your intake of healthy fruits and vegetables.
What should you eat?
Dietician Denise Griffiths, spokeswoman for the Dieticians Association of Australia, says antioxidant-rich, in-season fruit and vegetables are your first port of call.
"Eating a wide range of fruits and vegetables each day will give us the best mix of antioxidants in the right amounts," she says.
Skipping breakfast is also a big no-no if you want to avoid the winter sniffles, and keeping up with regular exercise is beneficial, as it's a known immune system booster.
"According to a U.K. study involving more than 180 people, eating breakfast [was found to] also help fight off colds and flu," Griffiths confirms.
"Along with stress, the researchers found that missing breakfast was linked to susceptibility to illnesses such as the common cold."
If you're keen to boost your immune system, note down the following and add some appropriately nutrient-rich foods to your shopping list this week!
It not only boosts the numbers and activity of your white blood cells, but it also increases the production of interferon, a vital chemical for the immune system response.
Allicin, a well-known antioxidant, is the main active agent in garlic. This tasty little ingredient also helps to fight pathogens, which boosts its ability to combat infections and viruses.
It may have an unusual name, but this clever little amino acid is found in a range of everyday foods including dairy products, meat, poultry and fish. L-Arginine supports the immune system by stimulating the thymus gland, which in turn stores disease-fighting t-lymphocytes until you need them.
Oranges and mandarins are a great source of antioxidant-rich vitamin C, which increases the production of infection-fighting white blood cells and antibodies.
Yoghurt is a top source of healthy bacteria and as a result, it's known for its immunity-boosting properties.
It's found in lean red meat, fish, poultry, wholegrain cereals, legumes, reduced-fat dairy foods and nuts -- so it shouldn't be too hard to add it to your daily diet.
MORE COLD & Flu prevention
Best ways to prevent a cold
Nanna's best old-school cold remedies
How to stave off the winter flu