Children's Room Renos
Home is truly where the heart is. If you remember how safe and special your room felt as a child, you'll no doubt want to create an equally inspiring haven for your children. Keep reading to find out how.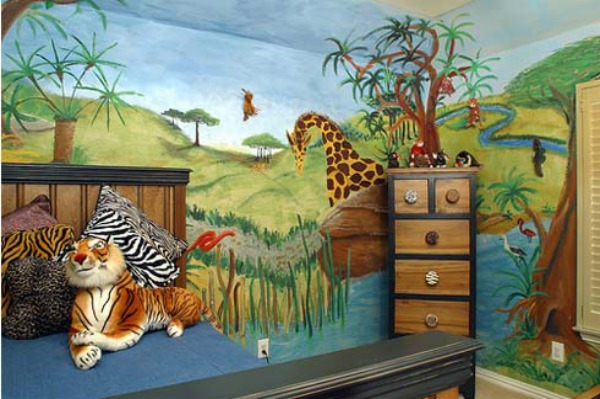 Home sweet home! There's nothing quite like coming home, kicking off your shoes and feeling completely safe and content. No matter what's gone on in your day, most of us get that secure, happy feeling the moment we step in the door.
It's the same for your child. No matter what their teacher has said or what the bully did, coming home to their own special space can be just as comforting as a warm hug from mum. If it's time to give your child's room an inspiring makeover, but you're not sure where to start, then read on for some great tips and tricks.
Choose a theme
A great way to get your little munchkin excited about their bedroom makeover is to start brainstorming a theme. Grab a big piece of paper, some colourful Textas, and get all of their ideas out on the page. From here, you might be able to work out (read: compromise) a direction to go in, preferably one that isn't too specific — we all know how fast these phases disappear — and one that's budget-friendly.
Some popular theme ideas: 
Safari: Soft African animal toys and pot plants in one corner, a dark green rug for the floor. You could even opt for army-style curtains that look like tent flaps.
Princess: Your daughter will love draped netting over her bed and stars on her wall.
Solar system: Cover the roof in glow-in-the-dark stars, buy a Styrofoam planet mobile from a craft store such as Spotlight and paint it for a fun project.
Choose a colour palette
Your child will most likely have very clear ideas about the colours they want, so work with them to choose a palette that will work with the rest of the house. Bright colours will help bring a room to life and give your child a subconscious boost of positivity in the morning. While your child might be going through a phase where black or dark red is cool, avoid dark colours to prevent the room from feeling smaller. Your other option is to compromise and make a feature wall, while keeping the other walls a neutral shade. You could also consider painting walls half-and-half colours, with a trim divider in the middle.
Read about about making over a kid's room on the next page >>