Smart Saving With Online Coupons
Saving money is more important than ever. But you've got more important things to do than spend your Sunday arvo flipping and snipping through the newspapers' coupon inserts. So what's a savvy shopper to do? Online coupon sites are popping up all over the internet. Here, we show you how to make saving a cinch with online coupons so you can avoid wasting your time on sites that don't deliver.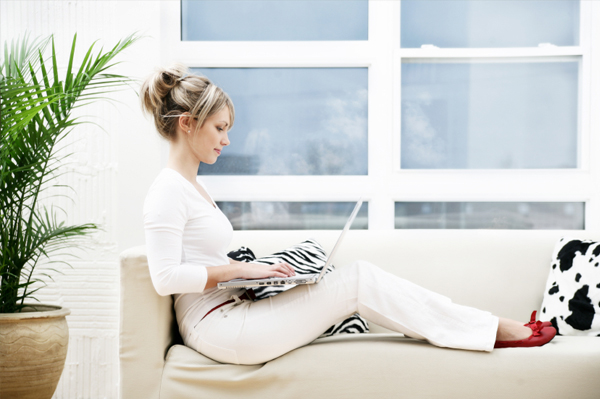 Do a quick Google search for online coupon sites, and you'll be bombarded with options. There are differences among them, so do your homework before you select a site.
Nix membership fees
What's the point of spending time looking up coupons if you have to pay a hefty membership fee to join an online coupon site? Be wary of sites that charge. Plenty of online coupons sites are free of charge, so there's really no need to frequent one that isn't.
Many free sites offer the opportunity to sign up for discount updates sent straight to your email, as well as access to additional opportunities, such as specific weekly savings at stores in your area.
Tip: If you don't want your regular inbox stuffed with coupons, create a separate email account specifically for savings. Sites like Scoopon offer free access to tons of deals, like cheap international travel for under $100, concerts for less than $20 and movies for less than $5.
Smart shopping
Peruse the coupon sites and your supermarket's catalogue before you make your grocery list, as they could inspire your menu for the week. Try to create your grocery list based upon the coupons available and sale items. If you're looking for something specific, check a few online coupon sites -- and even the supermarket's own site -- before giving in to paying full price. Also, make sure to check the expiration dates for coupons.
Beyond the basket
Online coupon sites provide opportunities to trim costs on everyday things from restaurants to yoga classes in addition to your grocery basket. Some sites also provide savings opportunities at chemists and discount stores like Target. If you are one of those try-it-before-you-buy-it types, some online coupon sites offer free samples of products like diapers, OTC drugs and dog food. Other sites focus on things to do in your city, such as Eroo, which brings you the latest deals on fitness classes, tours and restaurant discounts. Spreets can get you savings at salons and spas.
Check the expiration date
Just because it's an online coupon doesn't mean it will last forever. Some coupons don't have an expiration date, but some do, so check before you check out!
Use coupons in collaboration
Once you've gathered all of your online coupons, ramp up your savings by paying close attention to your store's in-house coupons, sales and automatic rebates. Also consider buying in bulk with a friend, so you both get savings.
Online coupon sites unite!
The great thing about many of the online coupon sites is that they are in cahoots with one another -- so one coupon site could lead you to another that can offer additional savings opportunities. This is the case with Scoopon, which is run by the same people as discount site Catchoftheday.com.au.
There's an app for that
Coupons can even come by way of your smart phone. iPhone's Coupon Sherpa is a free app that sends you coupons and allows you to create a list of store faves; the coupons can be scanned by optical scanners as well. BlackBerry's MobiQpons sends coupons to your phone from all kinds of places within a 16km radius of your home.
Quit clipping
Want to be environmentally friendly but still save bucks? Forget clipping coupons or even printing them out from your computer; instead, check out sites that allow you to load electronic coupons to your grocery store loyalty card.
The discounts will be deducted automatically from your total at the register when you check out, and unused coupons that you load are good until they expire -- talk about making saving a snap! Also, remember to look on the back of your receipts after you check out -- there may be a coupon there you can use on your next purchase.
More on money saving
Easy ways to save money
Coupon apps to save you money
8 Tips to save on groceries