How To Have A Healthy Christmas
There's no point in starting a diet at this time of year, as the endless array of temptations on offer is enough to make even the biggest health food nut cave in to the treats of the silly season. That said, there is a way to stay healthy amongst the turkey, chocolates, lollies and beer…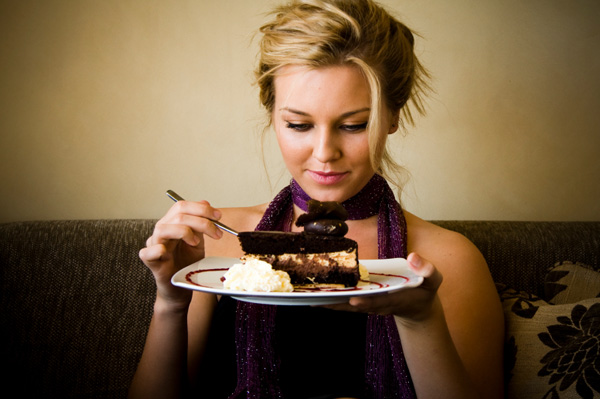 Walking
For starters, most of us have a little bit of time off over the festive season, so make some time to walk. This will help you offload the vast amounts of junk food you're likely to consume over the Christmas and New Year period!
Watch what you eat
Tucking into that turkey and throwing a couple of roast potatoes smothered in thick, rich gravy on your plate may not sound like the healthiest option -- and going back for seconds [and thirds] is certainly not good for you! So, make sure you're aware of what you're eating over the Christmas period by not absently filling your plate with loads of food. You can always go back for more, so start with a smaller portion. If you do over indulge, don't make yourself feel guilty about; after all, it's a time to celebrate, so enjoy your food -- just don't overdo it.
Alcohol
Any way you look at it, alcohol is never going to be of benefit to your body. For the most part, it's full of sugar, carbohydrates and empty kilojoules and if you over indulge, you'll be paying for it on Boxing Day. When you're hungover you make all sorts of decisions that are not good for your health, such as tucking into a greasy good old fashioned fry up the nexy morning. Try to slow down your alcohol intake by supplementing every second drink with a glass of water. Your waistline -- and your head -- will thank you for it!
Soft drinks
While we're on the subject of ingesting liquids, soft drinks should be avoided if you're watching your weight this festive season. If you really need to have a hit of Coke Cola, sneak a sip from someone else's glass just for the taste, so you can avoid drinking an entire glass full.
Sleep
You're on holidays, so make sure you go to bed and get some rest! Sleep won't miraculously wipe kilos off your frame, but it will help your metabolism. Also, people who don't get enough sleep tend to reach for foods that are going to give them a quick energy fix, so lay off the treats and lay down your head instead.
Goal setting
It doesn't work for everyone, but if you like setting goals, then work out what kind of food regime you want achieve over the break and implement it! Keep your eye on the prize -- the prize being, not having to move your belt notch up after Christmas -- and ask yourself: do I really need that extra slice of pavlova for dessert?
Snacking
If you're keen to indulge on Christmas Day, then look at what you're eating in the time leading up to the big day. Maybe you can eat healthier snacks in the week before December 25, so you can let Christmas Day be your reward!
More diet and health holiday tips
Shape up or ship out! Make that New Years' Resolution stick
Keep up a diet while on holiday
8 diet mistakes
Staying fit for the holidays