Tips For Being Thrifty
We all wish we had a little more money in the bank, but saving cash usually means restricting our lifestyles and saying no to the things we love. And let's face it, that's never going to last. Here are a bunch of easy ways to save in all areas of your life, without harming your everyday routine.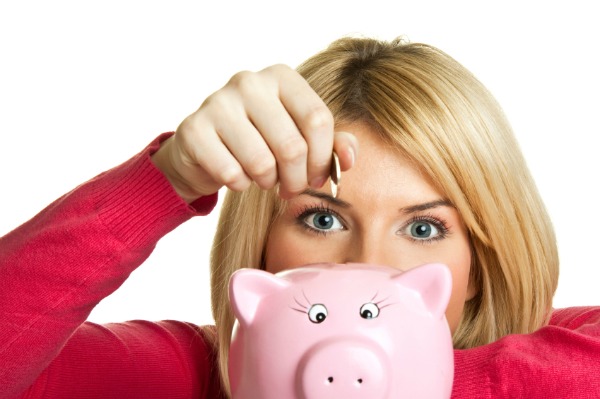 In the morning
If you usually buy a coffee on your way to work each morning, those few dollars each day add up. (Just take a moment to add up the cost over a year and think about what you could have bought instead!) Buy coffee every second day so you still get the treat without splurging.
To and from work
Instead of harming the environment and your hip pocket, why not walk some of the way, or park your car at the station and take a bus or train instead?
At lunchtime
Brown-bag it and take your own lunch and snacks into the office. Make sure you've got plenty of healthy options in the drawer so you're not tempted by the vending machine come 3 p.m.
On entertainment
Remember those things of our childhood called "libraries?" Well, they're actually still around and they often have a great range of books, CDs and DVDs on offer. Pop into your local branch to check out their range — it might just save you a few precious pennies at the video store.
On bills
Never let the payment due date slip by. Keep the bill on your fridge and make it a priority so you're not forced to pay late fees.
At the bank
We're all guilty of sometimes caving in and withdrawing money at whatever ATM is closest — especially when wearing killer heels — but try to only use your bank's dedicated ATMs to save on transaction fees. Also set up an automatic transfer between your statement account and your savings account to save without realising it!
On petrol
Little extras like making sure your tyres are pumped up and properly aligned can actually help you get more mileage out of your petrol. Also limit your air-con use by parking in the shade and winding the windows down. Fresh air is free and better for you!
On holiday
There are a million different ways you can save money while on holidays, but some of the easy tricks are avoiding buying overpriced snacks at your hotel or at tourist attractions and instead popping into the local supermarket to grab fresh fruit, water and healthy snacks.
Sometimes we also fall into the trap of hopping into a taxi to get to our destination; while this is clearly the better option in places you feel unsafe, you'll not only save money, but also lower your carbon footprint and experience more of the country if you catch public transport or walk.
On food
Make a meal plan at the start of each week so you only buy what you need — and never shop when you're hungry. Eating dinner at home more often and taking your leftovers to work for lunch the next day could help you save a whole lot of extra cash.
On gifts
Homemade cards always make the gift receiver feel extra special, so take a few minutes to cut out some cute paper or cardboard and make your own. If you have kids, get them to draw a picture for the person on the front, and you'll have a sure-fire winner!
MORE WAYS TO SAVE MONEY
How to stop fighting about money
Budget-busters: Where to trim spending
Coupon apps to save you money