Fun In The Sun
We're all going on a summer holiday, no more working for a week or two... make the most of your time in the sun by getting involved in these fun beach activities.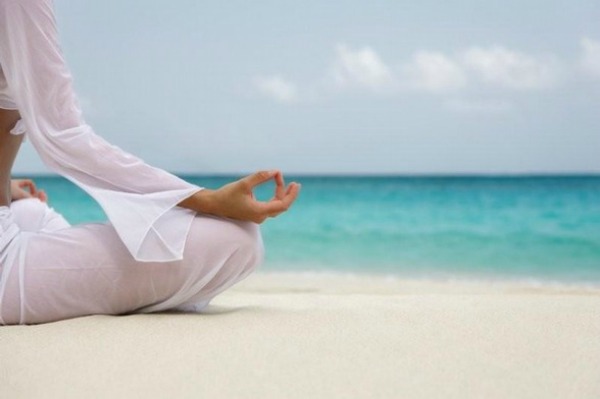 Australia has one of the most coast-dwelling populations in the world, with over 80 percent of us living within 100 kilometres of it. We're worshippers of the sun and we spend a sizeable chunk of our leisure time at the beach. How then, can we amuse ourselves while we're there?
Riding solo
If you're heading to the beach for a bit of R&R, there's no better place for solo contemplation than under a tree or umbrella with the sea stretching out in front of you. Take a long walk along the coastline to clear your head -- stick to designated walkways and wear runners if the sand is too hard on your feet and calves.
Take a few books and magazines and turn off the technology for some real quiet time. You could even try a 10-minute meditation or a spot of quick yoga on your beach towel. See if the scenic location will get your creative juices flowing. Take some pencils to draw the scene around you, a pen and paper to write about it, or a camera to take some photos of the scenery.
With your partner
If you're after a romantic getaway, a summer beach adventure might be just what you need. Australia is blessed with thousands of great coastal camping spots, or you could hire a hotel room for a few nights and flit between the beach, the pool and the bar! Some of our favourite camping spots include Fraser Island in Queensland, Byron Bay in NSW and Monkey Mia Dolphin Resort Camping in Western Australia.
If you're just heading to the beach for the day or at dusk, pack a romantic beach picnic for two. Try our great recipes for a Hopeless Romantic Cocktail and our best romantic foods.
Go snorkelling and discover an underwater world together, hire a two-person kayak and float around the waterways, or get your competitive streak on and fight it out with swimming races. (Loser buys dinner?) If you're lucky enough to have a relatively deserted patch of beach nearby, grab some rods, bait and beers and go fishing! You'll have such a great time hanging out, you won't even notice if the fish are biting!
With friends
A ladies' day on the sand followed by cocktails at a beach bar may be just what the doctor ordered. Take a bunch of mags and an esky full of fruit and ice-cream, and you'll be set for the day. Alternatively, invite the whole gang and play a big game of beach cricket, soccer, touch footy or volleyball. It's the best way to catch up and get some exercise. Follow it up with a salty dip and a beach BBQ.
With kids
Nippers love a day at the beach and you can make it not just enjoyable, but also educational and filled with exercise. The salty sea air will ensure there are no arguments come bedtime! Get the family lathered in sunscreen and dressed appropriately, then hit the sand with plenty of water, healthy snacks and shade equipment. Invest in a net bag full of beach-appropriate toys like balls and spades and keep it in the back of the car to save time when the sun's out.
Take a frisbee or a kite and let the kids wear themselves out on the sand while you catch up on the weekend newspapers. You can also organise some fun surf life-saving inspired activities, like flags and relays. If you have a set of plastic golf clubs and balls, you can set up a mini putt-putt course on the sand, or create obstacle courses for the ball to roll down and into the sea.
Play beach bingo where the kids have to find certain objects, such as a type of shell or driftwood, and tick all of the objects on their list to win an ice cream. They could also use these objects to create collage pictures in the sand. You can encourage their creativity by getting them to build not just one sandcastle, but a whole city. Remember to always fill in any holes at the end of the day to prevent accidents for night-time beachwalkers.
FOR MORE SUMMER ACTIVITY IDEAS
Best summer water activities
Best surf spots in Australia
How-to stay cool this summer without air conditioning