Social Media For Work
Twitter, Facebook, Google+, LinkedIn... It may feel like you're drowning in social media, but how can you make it work for you? Find out how to take advantage of social networking to advance your career.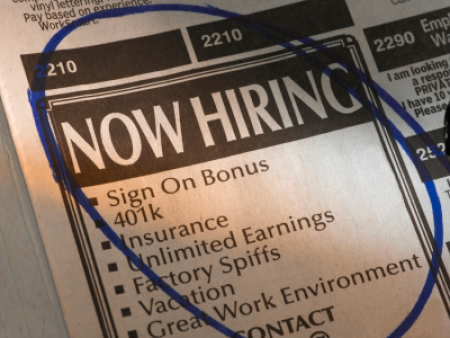 Once upon a time, you'd see a job advertised in the newspaper, you'd call ahead and you'd mail a hard copy of your resume by snail mail. These days, however, it's all about emails, links and online portfolios. The rise of the internet and social media has changed the landscape of the job search, and it's important that you keep up-to-date if you want to stay relevant and progress your career. While for some, social media is nothing but a complex web of superfluous chatter, hyperlinks and IT lingo, it's wise to understand its benefits and at least test the waters to see if it can work for you. Here's how.
LinkedIn
This social networking site is aimed at working professionals and allows you to make "connections" with people you've dealt with in business — whether they're colleagues, clients or employers. You can also search for people by name or keywords, and ask others to write you a recommendation. It's a great platform to find out about new job opportunities or even be head-hunted by recruiters. Upload your work experience, ask for recommendations and start making connections.
Facebook
While most may think that Facebook is a personal page that has nothing to do with work, the truth is, many employers will try to search your page before hiring. Facebook is great for letting your friends and acquaintances know that you're looking for a job. A status update effectively notifies hundreds of people that you're on the hunt — you never know who might be able to help you out with a hot tip or lead. By staying connected to old uni friends and ex-colleagues, you've got easy access to people in your chosen industry of work. You may also like to consider joining Facebook groups that are related to your industry, workplace or unions. Just keep in mind that your information will then be open to people who may have considerable influence on your career progression. You may even like to set up a group with old colleagues or uni alumni.
Google+
Google+ allows you to keep your work and personal life separate by offering "Circles." These essentially keep your contacts separate, like your friends, your parents and your boss.
Twitter
You can follow companies you'd like to work for one day, which will give you a chance to find out the latest news and what's happening in the business, and it may also give you the chance to find out about job vacancies before others do. Twitter gives you the opportunity to be noticed by the company's staff, as they may follow you or reTweet your comments.
Social media DON'TS
When it comes to social media, the don'ts are just as important as the dos. Always remember that once something is posted or sent, it's out there forever, so always think twice before clicking that button. Follow these rules when on social media networks and always tread carefully.
Check your privacy settings on Facebook to ensure that only friends can see your photos and actions.
Don't defame or write anything derogatory about your boss, colleagues, clients or company — past or present. Also keep all confidential information about your company to yourself.
Be careful when updating your status about personal issues or your weekend antics, particularly if you're connected online with colleagues.
Consider how potential employers might perceive your tagged photos. Snaps of you slamming shots or dancing on tables might not convey the respectable impression you going for.
Never post anything containing offensive content.
MORE CAREER ADVICE
Tackle tough interview questions
How-to spice up your career in 5 easy steps
Rules for working from home