Get The Travel Bug
If you're planning a travel adventure, get inspired and educated with these great films and books. From old classics to recent releases, you'll find your enthusiasm levels soaring after you get your hands on these favourites.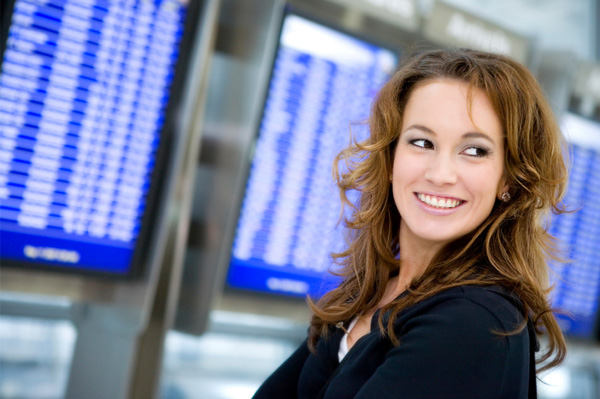 Europe
Italy
Roman Holiday: This 1953 film will have you swooning for Rome and Gregory Peck equally. Peck plays an American newsman who catches the attention of a spoilt princess, played by Audrey Hepburn.
Eat Pray Love: Read about Liz Gilbert's inspiring adventure or watch Julia Roberts in the film version for some breathtaking scenery of Italy, Bali and India. If you're about to jet off on a mission to find yourself, this is the book for you.
Under The Tuscan Sun: This beautifully written book by Frances Mayes will have you Googling "properties for sale in Tuscany" before you reach the final page. There's a film version too, but nothing beats the original.
France
Chocolat: Whether you feel like curling up in an armchair with a delicious book (and a few rows of equally delicious chocolate) or would rather watch Johnny Depp and Juliette Binoche tell the story, this 1999 novel by Joanne Harris has been the inspiration behind many a food-fuelled tour of France.
Amélie: This one's for the dreamers. Audrey Tatou plays a naïve and enchanting young French girl in Paris, who takes an interesting path to find love. The unique characters and storyline make for a beautifully enchanting film.
Spain
Vicky Christina Barcelona: Woody Allen's tribute to Barcelona shows off the city at its summery best and stars Javier Bardem, Scarlett Johansson and Penelope Cruz. It's a beautiful glimpse into Spanish culture and the fiery passion of its people!
The Sun Also Rises: Known as one of Ernest Hemingway's greatest novels, this book follows a bunch of American and British expats as they travel from Paris to Spain in the 1920s. If you're planning a trip to see the running of the bulls in Pamplona, this one's worth a read.
U.K.
Notes From a Small Island: American Bill Bryson gives readers a hilarious insight into British culture as he navigates Great Britain for a final time before moving back to the U.S. He chats to anyone and everyone, tries everything, and offers plenty of interesting facts and history along the way.
America
North America
New York, I Love You: Well, this is quite the ode to the Big Apple. This film links a number of different love stories with the backdrop of one of the most incredible cities in the world.
On The Road: Jack Kerouac's classic coming-of-age novel offers a fun and wild portrait of the Beat Generation. Two mates travel across America looking for kicks -- and they sure as hell find it!
South America
The Motorcycle Diaries: First a book, then a film, this adventure story follows a young Che Guevara on a motorbike trip around South America with his best friend. There's plenty of drama and action, and it's sure to get you itching to hop on a bike and explore the unknown.
Asia
Japan
Lost in Translation: This film offers a glimpse into what it's like to be (almost) alone in a foreign language city. It's ambient and atmospheric, with a great soundtrack to boot. Bill Murray and Scarlett Johansson star as two American strangers who meet in a Tokyo hotel and discover the strange beauty of the Japanese way of life.
Thailand
The Beach: Spend a night on Koh Phi Phi in Thailand and you'll spy plenty of backpackers in low-budget restaurants completely absorbed in this film. Filmed in Bangkok, Phuket, Krabi and the nearby Phi Phi Leh Island, the movie is all about a young traveller's attempt to locate a hidden paradise.
China
Crouching Tiger, Hidden Dragon: It's an intense storyline, but the gorgeous scenery captured in this film will inspire anyone with plans to visit China. Locations such as the Anji bamboo forest in Jiangsu, ancient temples and rural China will no doubt inspire you to venture off the beaten track.
India
The God of Small Things: This Booker Award-winning novel by Arundhati Roy draws the reader into the southern Indian state of Kerala, and all the sights, sounds and smells that come with it.
Africa
Dark Star Safari: Travel writer Paul Theroux navigates the length of Africa, from Cairo to Cape Town, in his educational and insightful novel. He traverses gorgeous landscapes, learns about cultures and governments, and returns to the Malawian school at which he was once a teacher.
More travel advice
Travel to Queensland's top destinations
Best places to visit in Tasmania
Best solo female holiday ideas