Alone Together In
The Romantic Tropics!
Sun, sand and seclusion make the perfect setting for romance. On your next couples holiday, head for a seductive tropical destination!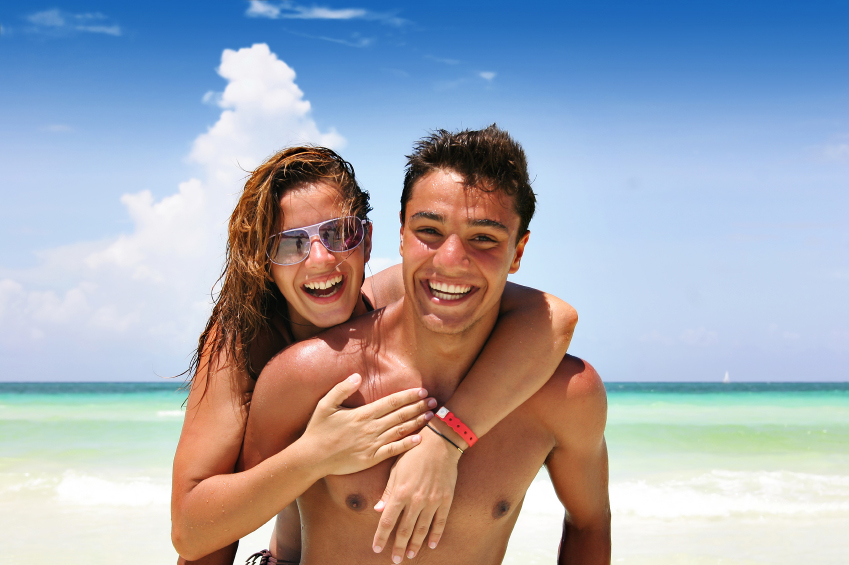 What could be more romantic than a secluded island beach? Soak up some sun with your partner on an island getaway in a tropical climate! Exotic, alluring... island life is everything you'd expect for a couples getaway, and these secluded spots are the perfect setting for romance!
Round Hill, Jamaica
An 18th century great house and a world-class spa highlight this seaside hotel surrounded by lush tropical gardens and private beaches of golden sand. Round Hill has a fully-equipped water sports centre, a gorgeous double-edge infinity pool, and a beach bar. Rest, relax and play in the sun, then dine by starlight or stroll along the sand sipping something tall and cool while you breathe in the flower-scented Jamaican air. It's a recipe with all the right ingredients to stir up romance.
The Chedi, Phuket Thailand
Sophisticated slate and teak styling in a resort that's surrounded by the amazing azure waters of the Andaman Sea along a tranquil coastline. The resort is just 20 minutes from a thriving city nightlife, but The Chedi is secluded and serene, designed with a restful zen simplicity that contrasts to the lush location. Three distinctive restaurants offer international and Thai cuisine and freshly-caught seafood.
Petit St. Vincent
Untouched and private, Petit St. Vincent nestles 22 very luxurious cottages on a two-mile stretch of gorgeous white sand beach. The warm waters are teaming with tropical fish and ideal for water-lovers who want to snorkel, sail or kayak, windsurf or water ski, or just relax and soak up the sun and unwind in the outdoor yoga pavilion. No phones here, but staff averages two per guest, and they'll pick up and deliver your messages, or leave you alone in blissful privacy. Your requests rule, from room service to lunch on the beach.
Cocoa Island, Maldives
This small island on the Indian Ocean is almost all beach, so you can discover and stake your claim to your own private stretch of sand. There's an on-site dive centre staffed with certified instructors that cater to all levels of experience, so even a novice can find new skill and adventure. The rooms here mimic the traditional dhoni boats used by the local fishermen.
Pousada Marvilha, Brazil
Small, intimate and located in a protected ecological area where preservation is prevalent... and a paradise for divers! Only eight bungalows available in this gorgeous retreat surrounded by 16 beaches edging the emerald green water set against a background of rocky cliffs. Private decks have outdoor baths, and candlelight dinners are delicious thanks to inventive chefs at the resort. You're likely to see pods of spinner dolphins frolicking in the waters and sea turtles roaming freely nearby.
More travel tips
Travel films and books to inspire you
Save for your mid-year holiday
The best Australian autumn getaways