How To Pare Down Spending And Pocket Some Savings!
Trim impulse spending and pocket some savings! Good financial habits help little savings add up.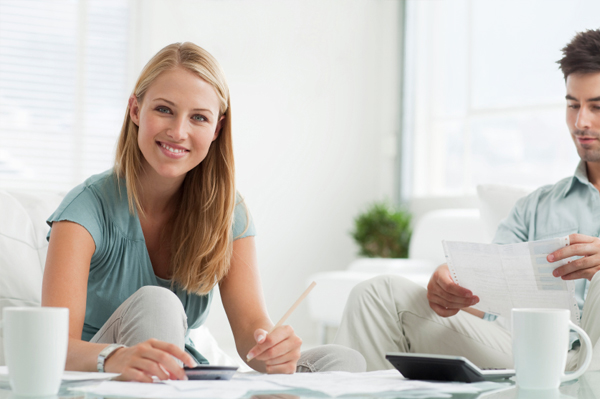 Good habits can be rewarding and that's especially true when it comes to spending habits. There are hidden budget-busters in everyone's financial life, so get a handle on how you spend your hard-earned dollars, and you'll be able to plug those leaks to spend less and save more!
Create a budget
Have a financial plan and put it down on paper. How can you figure out where your money is going if you really don't have a complete picture? List all ongoing expenses: mortgage or rent, utilities, car payment, insurance premiums and so forth — then add in a list of other variable expenses like entertainment, vacations, groceries and clothing. For one full month, list every cent that you spend, down to that morning latte at the coffee shop! You'll probably be surprised to discover the ways you spend without even thinking about it.
Look for savings
Check over items like insurance plans and your pay television bill. Often the coverage on insurance is outdated and might even be more than you currently need. It's always smart to review these policies annually to see if there's an opportunity for trimming cost. How many pay TV channels do you really need? Yes, it's good entertainment, but if you're loaded with premium movie channels that you rarely have time to watch, it's wise to make an adjustment to your service. Ask about bundle packages that combine pay TV with high-speed internet or phone services. Often you'll get substantial savings just by packaging services. Check your telephone bills, too. If you make a lot of long-distance calls, either cut-back or look into lower-costs services like Skype. Do you need your landline number if everyone in the family has a cell phone? Perhaps not, and family cell plans can add more savings.
If you're carrying monthly finance charges on a credit card, pay it off as rapidly as you can. Finance charges add up fast. Once the card is paid off, use it only for emergencies. Look into credit cards that offer cash-back incentives on purchases you would normally make.
If there's a big purchase in your future, from a new car to a refrigrator, shop around first and set a budget that you absolutely do not exceed. It's too easy to be "up sold" by a salesperson on features that you really don't require. Know what you need and the top limit of what you can spend and stick to it.
Curb your indulgences
Whether it's a daily treat of a cafe coffee or a gym membership that you pay for and never use, we all have little indulgences that waste our money. Don't pay for things that you don't need... sugary snacks from a vending machine at work, cigarettes that ruin your health, lunch at a restaurant every work day. Limit these and make that lunch or cocktail out a special treat instead of a habit. Why buy expensive bottled water when a one-time purchase of a faucet filter allows you to refill your bottles for just pennies? There are little ways to cut back every day, and they all add up to leave more money in our pocket.
More budgeting tips
Easy ways to save money
Ways to cut spending and still have fun in the new year
How to create a budget