Reading Gadgets
Gone are the days of hiring hundreds of heavy books from your local library -- these days it's all about carrying a portable library on lightweight gizmos like e-readers. So what are they, how do they work and which are the best ones on the market?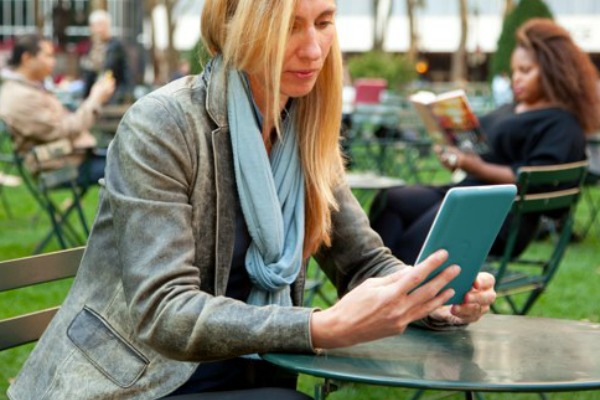 What are e-readers and how do they work?
For those of us who didn't grow up with computers at our fingertips or mobile phones in our pockets, e-readers can present a very interesting concept: All the books you could ever want, downloaded quickly and easily into a thin and lightweight gadget that can fit in your handbag.
While traditionalists might hate the idea of losing out on that experience of holding a book in their hands, smelling the paper and flipping the pages, remember that your decision doesn't have to mean one or the other. You can keep your bookcase and your shelves full of books and simply use your e-reader when you're travelling overseas or commuting on public transport. It can simply be a practical decision based on the e-reader's portable qualities, rather than a change of loyalty from books to electronics.
The recent rise in popularity of e-readers has meant that many new models are now coming onto the market, and this increase in supply is great news for us as consumers as the prices become more competitive. E-readers are convenient because you can simply download your books online and store several hundred at any one time on your e-reader. Some will cost, while others are offered free. Many e-readers also offer you the ability to save your place and highlight paragraphs or quotes as you read.
What should I look for?
If you're new to the world of gadgets and gizmos, it can be hard to know where to start and the search for the perfect e-reader can be a little overwhelming. Simply consider each of the key factors listed below, discuss them with your salesperson and consider the pros and cons of each e-reader model when making your final decision.
Useability
Look for an e-reader that offers easy navigation and works in a way that you understand. If you know you'll only get confused by a million different features, look for a simple device that caters to your needs. The positioning of the keyboard and the size and spacing of letters is also important for users.
Design
Consider the e-reader's size (e.g. will it fit comfortably into your day-to-day bag?), screen measurements, width, weight, shape and colour options. Aim for one with low glare that's easy on your eyes and comfortable to hold in your hands.
Memory and battery
Look for a long-lasting device that won't require recharging on small trips. If you want to use it on long commutes to work each day, ensure the battery will last you the entire length of your journey, or a block of shorter commutes. Also consider the e-reader's memory -- how many books will it be able to store at once and is that a quality that's important to you?
Additional features
There are a hundred different bells and whistles you can take advantage of, if you choose. For example, does the device have a touchscreen, does it come with bonus apps and does it have text-to-speech capabilities? New models are coming out all the time, so consult up-to-date sales staff to find out about the latest and greatest devices to hit the shelves.
What are the best e-readers on the market?
Kindle Touch 3G
This e-reader is hugely popular thanks to its user-friendly features, portable design and fast speed. It's incredibly thin and compact, meaning it's easy to hold and also eliminates glare. You can enjoy reading books, magazines, newspapers and blogs and the Kindle has long-lasting battery life.
Nook Simple Touch Reader
This device is very easy to use and comfortable to hold. It has a touchscreen and allows you to access your books on a number of other devices, like an iPad, a PC or a Mac computer. It also turns the pages easily and has a built-in dictionary.
Sony Reader Touch
This e-reader offers a touchscreen, a long battery life and a light and comfortable design. It also uses E Ink technology which aims to make the reader feel like they're reading ink on paper rather than reading from a screen.
best book picks
Book series you can't put down
Best books to read this year
Classic books for everyone