Far Away Places With Romance, Adventure!
Privacy, romance and adventure in an exotic location combine to make an ideal honeymoon destination!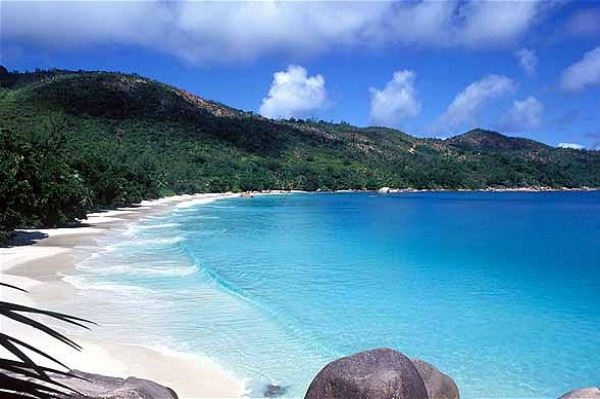 Out-of-the-way places steeped in romance can be ideal honeymoon destinations. These exotic locations are breathtaking in scenery and offer plenty of privacy with a blend of opportunity for relaxation and a little memorable adventure.
Seychelles
The Seychelle Islands are a tropical paradise located off the eastern coast of Africa in the Indian Ocean. Known for what have often been called "the most beautiful beaches in the world," these islands are private and uncrowded. As a honeymoon destination they offer luxury resorts with private rental villas and complete couples spa services. Relax and enjoy each other, and get your fix of adventure hiking through the forests, on a sightseeing tour via helicopter, or surfing and diving in warm coastal waters.
Bora Bora
The famous Bora Bora lagoon with its clear azure-blue waters sets the romantic mood in this South Pacific island honeymooner's escape. There is a variety of accommodation for visitors, from elegant 5-star resorts to bungalows with glass floors that hover over the water. Couples can enjoy private time and take in the water activities on the island: snorkeling, scuba diving, windsurfing, jet skiing, swimming or simply touring the water on a glass-bottomed boat. The island is romantic by moonlight and a lush, tropical beauty exploding with exotic vegetation to enjoy by day.
Patagonia
Looking for an exotic honeymoon spot with an edge? Patagonia has more rustic accommodation or a nice selection of upscale properties and resorts. Located at the tip of South America, you'll be based at the bottom of the world! Serious hiking will take you to see glaciers, mountain lakes and the towering Andes Mountains, as well as Patagonia's fabled wildlife including the penguins. Use it as your base location and book a cruise around Antarctica, or hop over to Buenos Aires for the cosmopolitan nightlife.
Thailand
Thailand offers honeymooners abundant choices in accommodation with many luxury hotels offering excellent restaurants and spa services, right in the heart of Southeast Asia. Bangkok and Phuket are the most popular destinations, where visitors can enjoy special tours including the visually stunning Grand Palace with its Temple of the Emerald Buddha, and lovely beaches, boating, snorkeling and even guided adventures through the nearby jungles.
Egypt
It's more than just the awe-inspiring pyramids! Exotic Egypt is a romantic honeymoon destination where couples can share a moonlit flight in a hot air balloon over Luxor, snuggle up on a Nile River sunset cruise or opt for a beach stay at a luxury resort. There are museums full of priceless antiquities to explore and unique adventures to try. You won't want to miss visiting the pyramids and a tour of the desert on the back of a camel.
Other exotic locations to consider: the Amalfi Coast of Italy, a safari adventure in Kenya, popular Turtle Island Fiji, and the private honeymoon cabanas in Belize, Costa Rica.
More travel tips
Tropical getaways for couples
Travel films and books to inspire you
Discover Croatia: a Hvar wine experience