Talent And Tenacity Can Create An Arts Career
Natural talent is just the first step toward a career in the arts. Here's some practical advice on turning artistic passion into a job you'll love.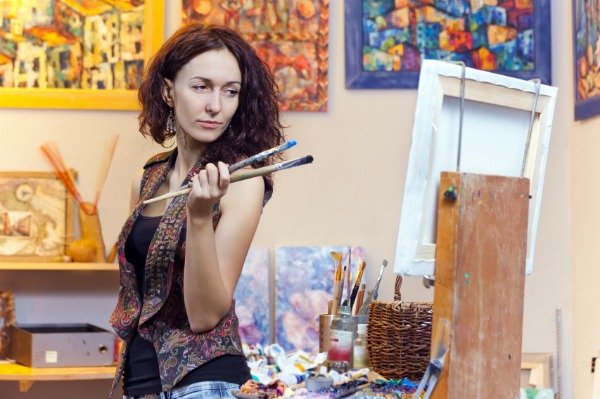 A passion for art doesn't always turn into a career opportunity on its own. Only a small percentage of good artists in many fields make a living doing what they love, but opportunities are there for those whose passion drives them to continue pursuing their dream. It all starts with thinking "outside the box" and exploring all possible careers associated with a particular field.
For an actor, this might mean taking work as a casting director or agent to get some insight and make contacts in the business. For a visual artist, one option is design work. Many arts-related organisations have job postings for administrative work, and that could be your foot in the door! Many successful artists started by teaching their particular skills and continue to do so.
Success story
Artist Gwen Fox has had shows in New York City and was the only American artist selected to show with HRH Prince Phillip's paintings at Fermoy Gallery, Kings Lynn, England. Today she paints, creates jewellery, teaches art workshops and is a mentor to other artists. Her work is available in galleries, by commission and online at http://www.gwenfox.com. She is considered an expert on teaching the artist's mindset, and gives regular workshops in person and through online video. Gwen believes that "for an artist to express their unique creative gift they must be willing to go deep within themselves and find that still silent place that calls their name." Her talents were apparent early: As a child Gwen was allowed to paint and draw to her heart's content on the wallpaper canvas of the old farmhouse walls where she grew up. For years her mother repapered the hallway walls weekly, later regretting the loss of those early works of art.
Find a start
Almost every city has an arts agency and many have available job boards. Idealist.org is the largest employment website listing non-profit jobs and regularly posts work opportunities in arts and art-related organisations. Museums, dance and theatre companies are a good starting point, or explore possibilities with art dealers and auction houses, illustrators or as a graphic artist, advertising agencies and local music venues.
There are exceptions to every rule, but don't expect to start at a high salary. Generally pay tends to range lower for jobs in the arts than in most other careers. Taking a job relating to your eventual career goal can teach lessons in the business of art that will pay off later, help you make contacts that might advance your career and open up new possibilities while you continue to tune your craft. The experience is a stepping stone for an emerging artist, so consider it a valuable component of your artistic growth.
More career tips
Rules for working at home
Are you ready for a career change?
Use social media to advance your career