Earn Respect From Staff As A Great Leader
Be a positive and motivational leader at work. As a better boss you can build an effective team that's happy and productive in their jobs.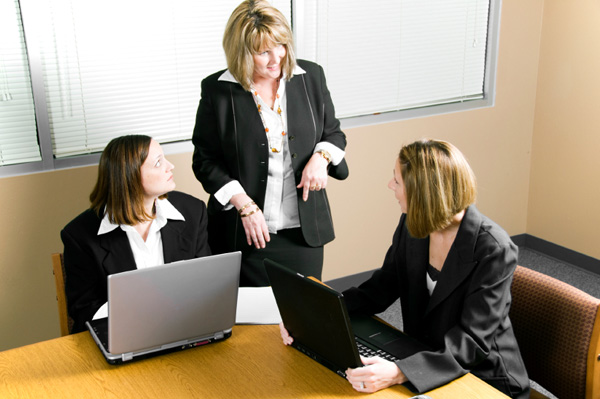 It's supposed to be great to be the boss, but it's no fun if you're not respected by the staff or are having trouble finding and retaining the best people. Better management starts with you. If you want to build a great workplace, learn some ways to be a better boss.
Start with yourself. Know your own strengths and weaknesses and commit to developing yourself into an effective leader. Treat every employee as a colleague. Management succeeds through the efforts of the workers and just because you are in charge doesn't mean that you deserve all of the credit for a job well done. Your staff are probably responsible for the bulk of the work and it's critical that you acknowledge their efforts. If your staff goes the extra mile for you, show your appreciation.
Hire the best
It's actually smart to hire people smarter than you. In today's competitive business environment your time at work will be easier and more productive if you surround yourself with smart, competent people. Talented employees help a business grow and prosper. Those who share your values and vision will help create a great place to work and will be valued by the clients.
Delegate responsibility -- and then trust the people who work for you to handle the task without interference. Nobody enjoys being micromanaged, and an employee with a different approach to a project can still be effective and efficient. The best bosses hire the right people and trust their staff. Empower them to make decisions and don't constantly second guess them.
Be vocal
Tell your staff how much you appreciate them -- in front of customers whenever possible. Thank them for the work they do, especially when their efforts result in a great outcome for the company. The rule should be to praise in public and correct in private. When there is an issue with employees that needs to be addressed, do it behind closed doors and in a calm and orderly manner. If one or more employee is having friction with a co-worker, you need to listen and find a way to resolve the conflict. If it's nothing more than a personality clash, urge the parties to resolve the matter themselves. Let both parties know that while they aren't required to be friends, they are expected to get along professionally and to get their work completed.
Hold everyone accountable to core values, and use positive and constructive motivation. Support your team with adequate resources and fair compensation, and reward them for treating others with respect.
More career tips
Use social media to advance your career
Are you ready for a career change?
How-to spice up your career in 5 easy steps