Tips To A Great Interview And Winning The Job
Interview and impress by doing your research and preparing well before meeting with a prospective employer.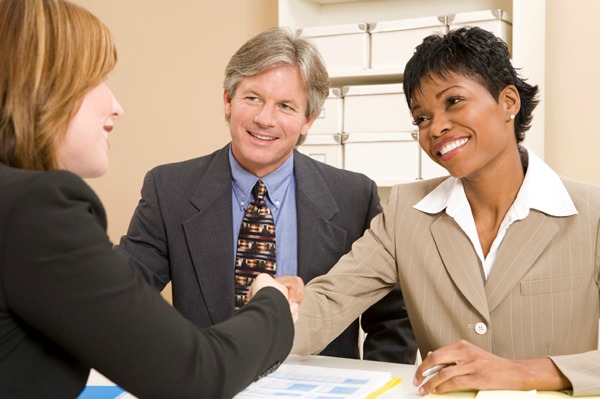 It's a big deal to land an interview for a job that really suits you, especially in these tough economic times. Successful interviewing is essential now for you to secure an offer. Be prepared to impress with these strategies for a great interview from preparation to smart follow-up.
Research
Your first step should be research on the company you will be interviewing with. By knowing as much as you can about the company you'll sound well-informed when asked why you want to work for them. Get as much information as possible on their past performance and future plans.
Prepare
Practice your answers to commonly asked interview questions. Get a friend to role-play with you so you can answer smoothly and improve your presentation. Concentrate on making the case regarding your qualifications for the job you are interviewing for. Understand that you will be asked about your background and experience and be ready to offer detailed responses and specific examples of your past work experiences that have prepared you as the ideal choice for this new job. The examples that you are able to offer should help convince the interviewer that you are the best fit for the position.
Timing
Always be on time for the interview -- and that actually means arriving early. Allow plenty of time to get there and be ready and waiting when you are called. Know the name of the person conducting the interview and use it in the conversation. Stay calm and collected, and remember that it is perfectly acceptable to ask for clarification if you are asked a question that you don't understand.
Dress appropriately. Business attire is always correct, and go light on the makeup and accessories. Less is more so don't overdo -- no heavy perfumes, extreme hairdos or funky accessories.
Remember to bring a couple of copies of your resume and a list of references. Be ready to fill out whatever paperwork the particular business requires of those applying for jobs -- bring a pen. Ask questions about the company benefits if you were unable to learn about them in your research and the information isn't offered during the interview. Your research should also give you an idea of what the compensation for the position will be. Many employers will ask what you hope to be paid for a specific position. While you don't want to sell yourself short and receive less than the industry standard for the job you are seeking, it's vital to have a realistic idea of the salary range this job pays so you don't ask for far too much and price yourself out of contention.
End your interview with a gracious thank you and reiterate your interest in the position, then follow-up with a written personal thank you note that once again expresses your interest in the job.
More careeer tips
Are you ready for a career change?
Tackle tough interview questions
How-to spice up your career in 5 easy steps