Best Day Out
In Bondi Beach
There's a good reason why crowds flock from all over Australia and indeed, the world, to visit the glorious shores of Bondi Beach. Although it stretches a mere 1 km in length, there are plenty of activities to enjoy in Bondi, both in the ocean and along the esplanade that fringes the beach. We show you how to plan the perfect day out at Bondi, one of the most famous beaches on the planet!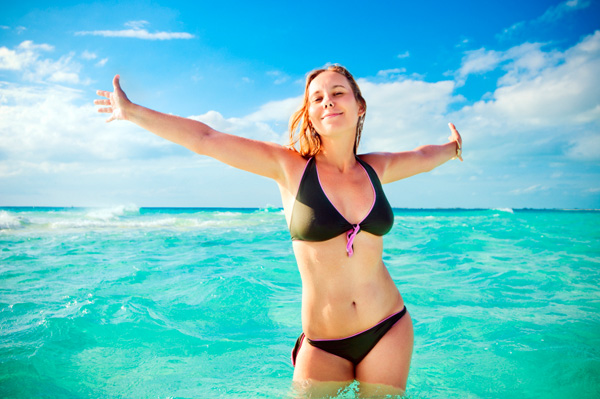 Early morning dip in the ocean
It doesn't matter whether you're a keen surfer or a relative newbie to the ocean -- Bondi Beach has plenty to offer every waterbird, provided you can snatch a piece of sea real estate from the crowds! During the summer months, you can often see more people parking themselves at Bondi Beach than you can see sand, so it pays to get there early to avoid the tourist crowds. Remember to follow safe beach practices by swimming between the flags.
Brunch along the esplanade
After you've worked up an appetite splashing about in the ocean, head to one of the many cafes lining the esplanade to refuel with brunch. From cheap and cheerful to fine dining, there are options to suit every taste and budget.
Shop at Bondi's quirky boutiques
While Bondi may be best known for its beaches, the suburb is home to an eclectic, creative population -- which paves the way for a trendy and unique local fashion industry. There are over 300 retail stores to poke around in, from local boutiques to sweet giftware stores and vintage retailers showcasing recycled wares. It's the perfect place to pick up a gift or spoil yourself.
Bondi to Bronte walk
The Bondi to Bronte walk is famous in these parts for showcasing the beautiful ocean views and incredible natural scenery that the region has to offer. While the full walk from Ben Buckler to Waverley Cemetery takes around 90 minutes each way -- you'll cover 8 km in a return journey -- there are shorter paths for those who haven't packed their hiking gear (all estimates below are one-way, so double the time for a return trip):
Ben Buckler to Bondi Beach -- about 0.5 km, allow 10 minutes.
Bondi Promenade -- 1 km, allow 15 minutes.
South Bondi to North Bronte -- about 1.5 km, allow 45 minutes.
South Bronte to Waverley Cemetery -- about 1 km, allow 20 minutes.
Beers at Bondi Icebergs
One could argue that the Bondi Icebergs Club boasts one of the best views on Bondi Beach! This local institution, which was founded in 1929, has a swimming pool that is virtually built into the ocean, and the food and drink options upstairs offer the ideal way to wind down for the day. For a casual experience, grab a beer at Bondi Icebergs Bistro -- mid-week specials start at just $10 for a steak and chips -- or for a fancier alternative, Icebergs Dining Room is the way to go. Main meals are priced from around $40, so it's not cheap, but can you really put a price on that view?
More holiday tips
Best holidays close to home
Escape the big freeze with warm winter getaways
Best surf spots in Australia