How To Ask For A Payrise
If you think you're worth more than what your employer is currently paying you (and who doesn't?!), then the old adage "ask and you shall receive" may come into play. However, there's a right way and a wrong way to go about asking for a raise, so we turned to an expert for top tips on how to successfully ask for a salary boost.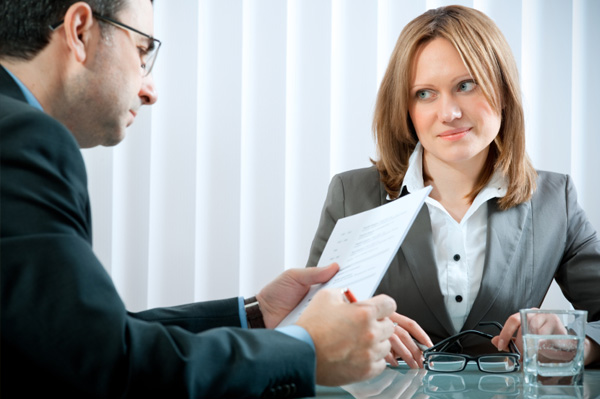 Kate Southam knows a thing or two about boosting your pay cheque. As the editor of CareerOne.com.au and an experienced columnist on all things job-related, she's offered advice to more than one employee on the process of asking for a pay rise.
"Having that discussion is never an easy task, however, knowing what needs to be done helps in making the process easy," she advises. Here, she shares her hot tips for securing a pay rise.
1
Research your company's pay review process
Before you consider asking your boss for any extra coin, you need to find out what the pay review process is at your organisation. This means finding out the time of year that pay reviews generally happen -- is it annually, after the new financial year, or based on your performance?
"Most Australian organisations create budgets around a financial year," Southam says.
"The first day of a financial year is July 1 and the last June 30. That means employers have prepared budgets for the coming financial year by May, including allocating funds for additional headcount, as in new staff, and pay rises for the company's existing staff."
2
Consider the employment environment
Your own personal performance and contribution to the company is one part of the equation. The other part is external influences to your performance, including the state of the broader economy, your employer's financial performance, and exactly what your department has contributed to the organisation's overall financial success.
"The strength of the talent market also has an impact," Southam cautions, "[So consider] how hard you would be to replace."
There are plenty of ways you can check how much your role is worth, from salary surveys on recruitment websites, to checking in with industry associations. You can even speak to recruitment consultants and do some job searching to determine the demand for your skills, and what the market is paying other people in your position.
This is your opportunity to toot your own horn and explain exactly why -- using documented facts and figures -- you deserve a pay rise. Write out your list of achievements on paper, including:
Any added responsibilities, such as new tasks or managing extra people
Internal staff awards, nominations or other commendations
External awards or recognition that your contribution has helped the organisation to achieve
Organisational success that you have contributed to, such as winning a big contract, increasing attendance at an event, increasing patronage or improving overall profits
Emails or letters you have received complimenting your work
Any steps you have taken to help save costs, generate revenue or keep customers happy.
Schedule a meeting with your boss if you work in an office environment, or ask to meet with them before you start for the day if you work shifts.
"There is a saying: It's not what happens to you that's important, but how you react to it. This is very true when it comes to pay rise news," Southam says. "Stay calm, with no threats or tears."
Now for the outcome...
If your boss says "yes": Celebrate!
If your boss replies with a flat-out "no": "Say 'okay, thanks', and once you're out of the meeting, start your job search in earnest," Southam says.
If your boss tells you, "I'd love to, but the company is having financial issues": Southam suggests you ask your manager for another pay review in three months' time. Alternatively, if you love your job and your manager is cash-strapped, then put some non-salary rewards on the table, such as flexible working hours or new equipment or tools.
More career tips
How to resign without burning bridges
Stay focused when working from home
Tips to ace your job interview