Take a well-earned break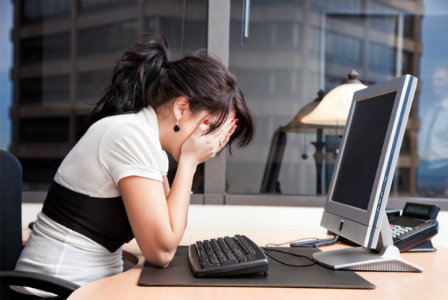 So you run your own business and you need to take a well-earned break, maternity leave or extended sick leave. If the thought of telling your customers and clients that you're taking a break sends shivers down your spine, don't panic.
Self-employed?
Need a break?
There are ways to put your business on hold while making sure you have a business to come back to.
A recent survey conducted by MYOB found that up to one-third of small to medium sized Australian business owners haven't taken a holiday since they began operations. When you're a full-time employee, you're entitled to four weeks annual leave each year, plus sick days to boot. But when you're your own boss, often these entitlements feel like luxuries you can't afford.
When you're working for yourself, it's all too easy to put your own needs on the backburner. But there are times when you simply need a break, or circumstances pop up when you have no choice but to take time out of your business. So, how do you make taking leave from your business a breeze?
Get organised
The best way to ensure a successful period of absence from your business rests on good planning. At the start of each year, ask yourself two questions:
When will I take my annual leave and how long will I take?
Who will take the reins while I'm gone?
By planning your leave at the start of the year you will be better equipped to schedule your work around your holidays. You can let new and existing clients know well in advance the dates you will be unavailable and you can organise your workload around your rest periods.
If you're planning an extended period of leave, or your work is of a nature that can't be postponed, then you will need to organise someone to hold down the fort while you're away. Here's where having a network of reliable colleagues comes in handy -- you can refer your clients to a trusted professional and rest easy knowing that they'll be well looked after.
Another option is to engage the services of a virtual assistant. These are independent, qualified and professional contractors who provide business support services using online technology.
"There are so many business owners that I talk to that don't have a holiday within the first two to three years of starting their own business because they don't have the support that they need," says Katie Martin, Virtual Assistant at Absolute Assistance.
But a virtual assistant can provide small business owners with flexible, virtual support solutions when they need it most, explains Katie.
"While some business owners may not feel comfortable outsourcing some of their workload, using a qualified and certified virtual assistant will definitely provide peace of mind. They can also form part of your business risk management plan and provide you with the opportunity to achieve a better work-life balance."
In case of emergency
Sometimes life just doesn't go to plan. Whether it's a family emergency or you've been struck by an unexpected illness, your business must soldier on even if you can't.
If you have deadline-sensitive work, an unexpected absence can wreak havoc for your business, but there are ways you can manage the situation to ensure a positive outcome.
One of the most important things you can provide to your customers is timely honesty. As soon as is practicable, you need to inform your clients of your unavailability and organise a replacement if necessary. Let your clients know why you're taking leave, when you will be back, and provide suitable contact details for clients who have urgent questions.
Returning to work
So you're ready to return to work. Now what?
When you're scheduling your return to work date, try to allow yourself enough time for any unforeseen delays. Try to also plan your return before you leave. You can do this by lining up meetings or jobs for the week you return so your two-week holiday doesn't turn into a month-long income break.
If you've organised your leave well, a short email to your client base announcing your return should have your clients and customers returning. If you've lost a few of your regulars, don't panic. You could try announcing your return with a special or discount to tempt those black sheep back into the fold. Or you could use the opportunity to grow your business into new avenues.
As a business owner, it can be very hard to walk away from your business no matter how short the time. But with a bit of good planning and some solid communication, you'll be able to take your leave and know that the wheels of your business will keep on turning in your absence.
Self-employed super-tips
New mum, new job?
Start your own business
Social media for work