Party Themes
Children's birthday parties can be an equal source of joy and gloom! It's great fun to celebrate your little one's latest milestone, but keeping two-dozen of their favourite mates fed and entertained can be quite the challenge.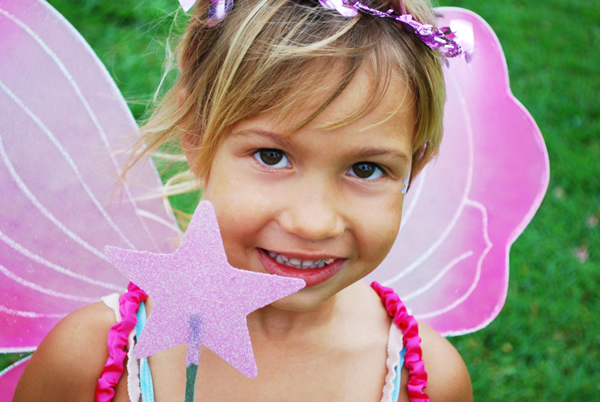 The answer to your prayers? Party themes. By giving your child's birthday party a central focus, everything from the invitations and decorations through to activities, food, cake and games can be themed around the main concept. Here are a few ideas to get you started.
Fairies & princesses
What little girl doesn't like dressing up as a fairy princess?! Think pink and magical at every step, starting with invitations, which can be sent out with a sprinkling of glittery fairy dust. Drape sheer lolly-pink fabric on the walls and create sparkly wands for each guest. Then, keep the kids entertained with princess face painting, fairy dancing and a pass-the-parcel filled with magical fairy treats, and feed them with fairy bread, fairy cakes and pink lemonade.
Under the sea
Ideal for both genders, an 'under the sea' theme could include fancy dress costumes, "treasure hunts" to unearth the lost treasure, a nautical-themed piñata and slip-n-slide water games in the backyard. You can also involve your kids in the decorating, by creating cardboard fish, seaweed, waves and starfish.
A Space odyssey
The options with the space theme are endless! Send out space-themed invitations and ask guests to dress up as astronauts or aliens. Create ping-pong planets and cardboard moons, stars and spaceships to decorate the walls, and once all the party guests have arrived, launch straight into your first project of creating your own alien mask. Serve star-shaped cookies, 'moon juice' and round sandwiches cut out like planets, and then play intergalactic games, like pin the tail on the alien, or a space-walk obstacle course.
Colour me happy
If you're keen to keep it simple but you still want a themed party, a colour-coded event could be perfect. Use your child's favourite colour as the central theme, and then go crazy: if you select blue, for instance, print the invitations on blue paper, lay down a blue tablecloth, use blue paper cups and serviettes, decorate with balloons in every shade of blue, and serve blue cordial, jelly, lollies and cake. Even your goody bags can be blue, with blue-coloured treats inside – and of course, everyone comes dressed in their favourite blue outfit!
More birthday fun
Birthday party etiquette
Easy kids' birthday party foods
How to throw a Hunger Games themed party