How To Toilet Train
Are you ready you help your little one trade in their nappies for the potty? Babies will make the transition at different times, but with these tips you can help them on their way.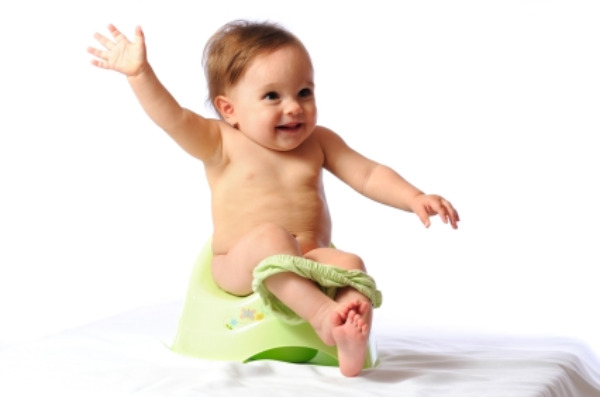 Set the right attitude
Approach potty training as if it's a positive, fun interaction, rather than a task to be dreaded. Learning to use the toilet is one of your child's major transitions into preschooler-hood, so treat it as a celebratory occasion!


Don't rush it
From your infant's perspective, there's a lot involved in learning how to use the potty, so it can take them a while to get all of their ducks in a row! Take the pressure off both you and baby and don't fore it: you'll know when your baby is ready.


Get colourful
Grab a roll of toilet paper and submerge it in a bucket of water. Add some bright red or blue food colouring, and the remove the roll and let it dry. Every time you want your child to use the potty, throw in a piece of coloured toilet paper first — and watch their face light up when the colour turns a bright new hue!


Communicate
If you're about to start potty training or you're a few months away, start communicating about toilet behaviours. You can start laying the groundwork by reading potty books together, or encouraging your little girl to play with a drink-and-wet doll. Also, you can begin taking your child into the bathroom when you use the toilet.


Consider bribes
A policy of 'earn and reward' can work wonders in this area! You might set up a 'potty piggy bank' and add a silver coin every time your tot succeeds on the potty — or you could go with an instant reward, like a few smarties or M&Ms for each potty victory!


Encourage target practice
If you're teaching your little boy to use the potty, encourage accurate aim by having him 'sink' a piece of toilet paper or a piece of cereal such as Nutrigrain or Cornflakes.


Use the bathroom
At the beginning of the toilet training process, begin changing your child's nappy in the bathroom. It helps them to associate going to the toilet with the bathroom.
More Parenting Tips
How-to: Teach your kids to wash their hands the right way
Dummy on the ground
Establish helpful habits: Assigning chores to kids