Care For Your Kids
Deciding to place your little one in any form of childcare is a big deal and there are many different things to consider. Here are some of them.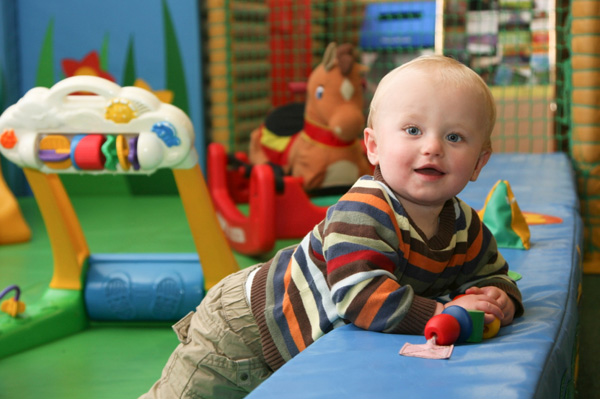 Budget
Work out how much you can realistically afford, then see what your options are. If the nanny is well and truly out of the question, realign your expectations and focus hard on what else is on offer.

Broaden your mind
If a nursery doesn't appeal and a nanny's too pricey, what about an au pair? The price tag will be a lot lighter, but so will the skillset, so decide how much this matters to you. Another alternative is a childminder – your local council will be able to provide a list of likely candidates.


The snob – or slob – factor
Don't let a nursery's fashionable status blur your judgement. Just because it has the prestige factor doesn't mean it's right for your child. Conversely, don't go for the bargain basement option just because it's cheap!


Be prepared
It's worth going and having a look around nurseries or meeting childminders when you first find out you're pregnant. If you like what you see and your area is oversubscribed, get your name on the waiting list right away. Returning to work may be the last thing on your mind at this point, but better to do the legwork now than when you have a wriggly baby in tow.


Ask away
You're planning on leaving your baby here for many hours, so of course you're going to have concerns. This should be understood – and if it isn't, what does that tell you?!


Location
Being within close proximity of home or work is obviously important, but don't let that sway you too much. Judge each option on the service it provides rather than the location in provides it in. A better fit could be worth the added inconvenience.

A question of time
Is the nursery closed for vital chunks of time? What happens if the childminder's sick or on holiday? Get your questions answered before making a decision about your childcare provider.
Be flexible
If your working day is more than a little removed from the standard 9-5 you may have trouble finding a good fit. Be prepared to adapt your hours if possible, or combine two kinds of care.
Don't be afraid to change your mind
Once your little one is established in childcare this doesn't have to be it. If changes in staff or regime sit uneasily with you then start looking for alternative options.
Be realistic
Don't expect perfection just because the service you're paying for is so important!
More ChildCare aDvice
New government standards for childcare
6 Dental care items for kids
Find a good paediatrician