Mum's At Work
You cheered the day your partner offered to be the stay-at-home spouse so you can pursue your career. It made sense: you earn more money and hold a higher position at your company, and as much as you love your baby or toddler, you couldn't imagine spending all your time with them day in, day out. But when dad stays home, it isn't all sunshine and roses. While there are definite benefits, there will also be some bumps along the way, so make sure you look at the pros and cons of stay-at-home dads.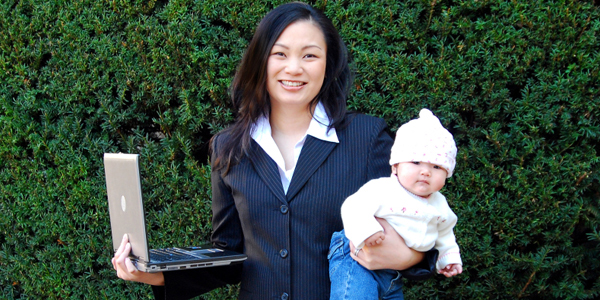 Pros -- the good stuff!

You get to keep your career
For years, society has asked women to choose: maintain a high-flying career and remain childless, or have babies and become a housewife. With the educational and work opportunities afforded to women today, we're doing better than ever. And with men being more open to having a spouse who is the breadwinner, women now can have both a career and children.

You get time away
As Miranda says in the Sex & The City II movie, "I love my child, but being a mother is not enough." Meeting your maternal and intellectual sides may be the combo you need to feel like a successful woman as well, and having a stay-at-home spouse can help.

You save money
Childcare in Australia costs up to $125 a day. When dad stays home, that's money kept in your bank account. In addition, your child gets to spend time doing fun things with dad instead of a stranger you don't know very well.
Next: 3 "cons" for Mum when Dad is the primary caregiver