Baby's First Clothes
There are so many cute little outfits for your bun in the oven that just melt your heart. Figuring out which newborn baby clothes you really need, however, can be overwhelming. From bub's ride home from the hospital to their first snooze in the cot, this guide to buying the first layette will have your newborn covered in more ways than one.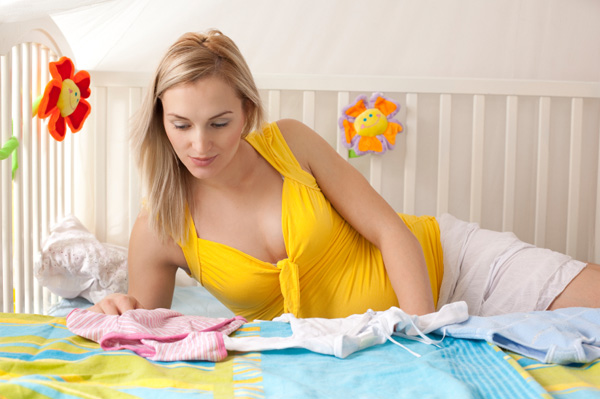 7 to 10 shirts
Bodysuits -- Equipped with a stretchy or envelope neck and snaps at the bottom, these one-piece wonders will be your newborn's most oft-worn outfits. Also called onesies, they can be worn with shorts, skirts or pants, or on their own. Some babies go through three (or more!) of these a day so don't be afraid to stock up, being sure to buy short-sleeved or long-sleeved, depending on the season.
Side-snap shirts -- These kimono-style shirts are perfect for newborns as they don't have to be pulled over your baby's floppy head. Side snaps and no side-seams spell comfort for your bundle of joy.
5 to 7 pairs of pyjamas
Infant gowns -- Think 2 AM diaper changes, and you'll understand why infant gowns are made with a banded, open bottom to keep your baby warm and comfortable while you attend to business. Many of these pyjamas also feature built-in cuffs in the sleeves that can be used as mittens, to prevent your sweet pea from accidentally scratching their face.
Sleepers -- Designed to keep your little one warm, sleepers have long sleeves and built-in feet with snaps or zippers down the front. They come in a variety of levels of warmth, from lightweight cotton for warmer nights to cosy fleece for cool months.
1 to 2 caps
Your baby will burn calories trying to regulate body heat, so keeping bub appropriately clothed -- from head to toe -- can help them to gain weight.
"Newborns are unable to regulate their body temperatures," advises Dr. Hana R. Solomon, MD, board-certified paediatrician, and contributor to nasopure.com and MommyMDGuides.com.
"Of course, weight, age of gestation and climate are factors. But in general, a healthy, average-weight newborn requires one thin layer more than mum is comfortable wearing, plus a cap, since much heat is lost through the head. If the infant is large and has a lot of hair, a hat is not absolutely necessary."
5 to 7 pairs of socks and booties
Babies also lose heat through their feet, so keep your baby's toes toasty and warm with socks and booties that are snugly fitted to her feet.
2 pairs of mittens
Your tiny package may arrive with nails that need trimming; combine those with flailing arms and hands, and your sweetie pie's face may end up injured. Slipping on mittens will keep your baby's tiny hands contained to help prevent accidental scratches.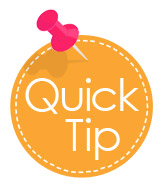 How many pieces you buy for your newborn baby layette is ultimately determined by how often you want to do laundry. Given how quickly kids grow, buying too many basic baby items can exhaust your baby clothing fund fast. So don't be afraid to ask an experienced friend for advice, and you'll soon be on your way to building your newborn's very first wardrobe!
More ways to prepare for baby
What to expect when bringing a newborn home: The first month
How to treat colic
What kind of stroller do you need?