Saving Money On Kids Clothes
Aussie mums know better than anyone that shopping for your kids can be a pain! Aside from the cost of new clothes, fighting heaps of shoppers at the local shopping centre is just not fun. But thanks to the internet, you can stock your kids' closets full of their must-have clothing essentials without ever leaving home. Here are some tips on how to shop for kids' clothes online.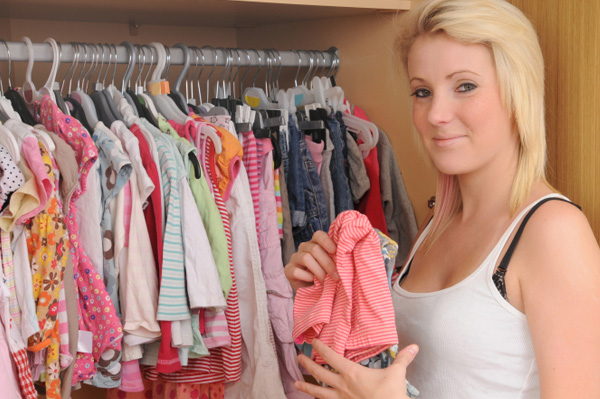 Size 'em up.
The one disadvantage of online shopping is that you can't try on anything before you buy it. Most sites are equipped with very detailed sizing charts, though, so just measure your children before you start shopping and you should be able to get a perfect fit for the most part. Be aware of the online retailer's return or exchange policy so you know what do to if you end up with an item that does not fit your child properly. For example, some online sites let you mail items back for free, while others let you return/exchange them in their brick-and-mortar stores.
Buy Second-hand stuff.
If, like the rest of us, you're on a tight budget, check eBay for great deals on used and sometimes new items at low prices. If you buy from a person selling their wares on online, be sure to meet in a public area to pick up the goods. You never know who is really posting on these sites!
Sign up for specials.
If your kids love a particular brand of clothing or shoes or a specific store that you frequent, the retailer or manufacturer may reward you for your consistent consumer loyalty. Sign up at your favourite stores' and brands' websites to receive email newsletters, coupons and sale notices. For instance, kids' clothing stores like Pumpkin Patch offers exclusive offers if you sign up for their VIP program. Then sit back and wait for the savings to come to you!

Visit Savings sites.
Check out savings sites that offer clearance links, free stuff, information about special sales and printable coupons for kids' clothing retailers -- and even some of your own faves. Myshopping.com.au compiles discounts from various stores, including kid's clothing retailers. You can look for the product of your choice, then compare to see who has the best price.
Stock up.
When you find steals on basics that you use on the daily, like socks, jeans and singlets,  stock up and make the most of such online deals.
Make it last.
Your kids' tastes change even faster than your children grow, so when they beg you for the latest must-have trendy item, take to the internet to find it second-hand or from a discount online retailer. Such stores offers all kinds of name-brand items at slashed prices.
If you must pay full price for an item, try at least to purchase it during a time when the shipping is free and many online retailers reward purchases over a certain amount with free or upgraded shipping). Complement the pricey trend item with basics such as jeans and tees that usually last a few seasons.
More tips for shopping online:
Online shopping safety tips
Google expert Maile Ohye speaks on how to shop safely online.