Babysitter 101
So you think it's time you left the kids with a minder and you and your hubby enjoyed a night on the town? We vote yes! Read on to learn how to navigate the trickier aspects of choosing a trustworthy babysitter to watch your precious kids.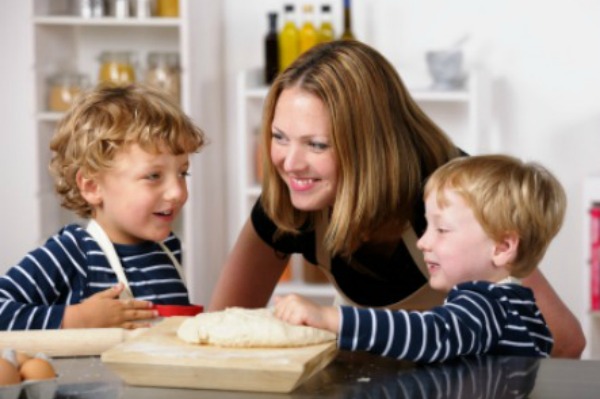 While you're probably chomping at the bit to put on a non-stained outfit and get out of the house, the idea of leaving your kids with a stranger is enough to turn some normally reasonable adults into paranoid parents. Follow this guide to take all precautions and choose the best minder for your kids.
What age should my child be?
You may have been dreaming of this day since your child was one week old, but it's a good thing you practised patience and waited. While there's no set age when your child is ready for a babysitter, he or she should have reached a certain level where they no longer need you. While of course they'll still feel attached to you, and will most likely cry when you leave and return, there are certain things you can do to help ease the separation. (In fact, you might find the parting even harder than they do!) It's a good idea to get your child used to being away from you gradually, so try leaving for short periods like 15 minutes, then building up to a whole day or evening. You should also try to treat the separation casually, so your child doesn't pick up on your feelings of anxiety and worry. If you're still breastfeeding, you'll need to make sure your baby knows how to take a bottle.
What should I look for in a babysitter?
While the traits on your "ideal babysitter" list could probably stretch for miles, here are a few key points to consider:
Recommendations: If you can ask around for personal recommendations from family, friends or other mums at your child's daycare, kindy or school, this will give you the best peace of mind that you're leaving your kids in capable hands.
References: At the very least, you need to be able to call a few people the babysitter has had contact with — either their teachers, previous employers or even family friends who may be able to corroborate their suitability for the position.
Prior experience: You want to know that the babysitter will be able to act responsibly and has had experience calming down upset children, cleaning up battle scars and putting kids to bed. If you'll be asking the minder to also cook or clean, it's important to know they can put together a decent meal and won't burn your house down!
First aid certificate: For some parents, this might be an essential, while others will be after just a bit of common sense.
The hiring process
First, call the potential applicant and have a good chat. Set out your expectations, the pay rate and discuss your children and their unique personalities. If one has a food allergy or a behavioural problem, for example, now is the time to be honest.
Invite the potential minder to your home so they can meet your children and you can see how both parties interact. You want your children to be comfortable with their minder, just as much as you want the sitter to show an appreciation and fondness for your kids. You could try leaving them alone for half an hour or so to see how things develop.
Next, sit the applicant down and have a good chat about their experience, availability and qualifications. Treat this interview seriously, don't play it down just because it's an informal position — these are your children you're dealing with!

Questions to ask a potential babysitter:
What do you like about babysitting?
What would you do if ____? (Give some scenarios, like your child has a tantrum, siblings start fighting or one gets injured.)
What kind of dinners and snacks would you serve my children?
Would you be prepared to play games, run around and read stories to my kids
If you choose to go ahead with the sitter, start with a trial period so neither of you are locked into an agreement. The job focuses on the babysitter developing a real personal relationship with your children, so it's best to give it a few months and see how everyone feels before you make a final decision.
More parenting advice
Find the perfect babysitter
Ways dad can bond with his baby
Carving out time with your kids