Banish Kids Blues With Creative, Fun Activities
Help kids unleash their creative and imaginative side with fun activities that will banish the "I'm bored" blues.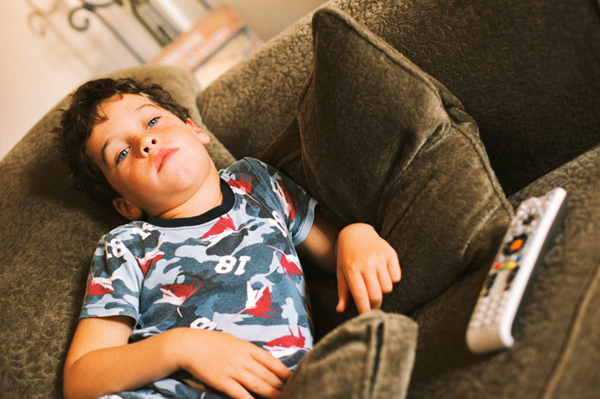 When kids say "I'm bored," it's tempting to park them in front of the television or pop on a DVD, or even suggest a game on the computer. Unfortunately, these electronic babysitters don't engage children's artistic inclinations and creativity, nor do they get them up and moving to use up that excess energy that kids seem to manufacture by the minute. There are better — and more fun — ways to help your child beat the "I'm bored" blues.
Change it up
While you really don't want your teen or tots slumped in front of the television all day, you can change it up with a few motion-controlled video games available for systems like Xbox and Kinect. While the players will still be looking at the screen, they must stand up and move their bodies to control the action. For even more activity, choose a sports-oriented game like EA Sports Active or a dance theme. Even young children love the dancing action, so kids of all ages can dance away their blues.
Hit the gym together! Pile the kids in the car and take them to the gym or community centre. Teens can use the equipment, run on the track or swim, play pick-up basketball or engage in other activities. The younger kids can join you to splash in the pool's shallow end, or often find their own fun in designated toddler play areas. Often local YMCA branches have day-passes for family use.
Set up an obstacle course in your own backyard. Half of the fun will be in constructing it, and kids will delight in competing to improve their times and agility. Finish off by staging a sack race or three-legged race, or let them loose in the dirt with a bucket of water to make a mess constructing mud castles. Chalk a hopscotch pattern on the driveway or sidewalk and let them hop into a better mood. While the chalk is out, encourage your small artists to draw a personal masterpiece on the paved area - a driveway, sidewalk or patio works fine.
Invest in a few games to set aside for "boring" days. A croquet set will get them giggling as they send an opponent's ball tumbling to the far corner of the yard. Tiddly Winks is classic fun for a rainy day, and a treasure hunt with a surprise prize will have them laughing and scurrying all through the house.
Make homemade playdough and create amazing structures right at the kitchen table, or plant some seeds for a windowsill garden. Put down a drop cloth and get out the paints. Let them create works of art. With scissors and glue, they can make a collage for their room — add in some glitter and the fun will escalate! String dry macaroni into bracelets and necklaces, or affix with glue to a small can or box for homemade desk accessories. Take these masterpieces outside to spray paint gold or a bold primary colour. Play board games together without regard for the rules! The fun you can have together banishes the blues.
More parenting tips
Rainy weather activities for kids and stay-at-home mums
Be a hands-on parent
Best after-school activities for autumn