Stay Fit And Healthy When You're Expecting
Exercise makes a healthy difference for mums-in-waiting and their unborn babies. Get moving to stay fit while pregnant and benefit yourself and the child!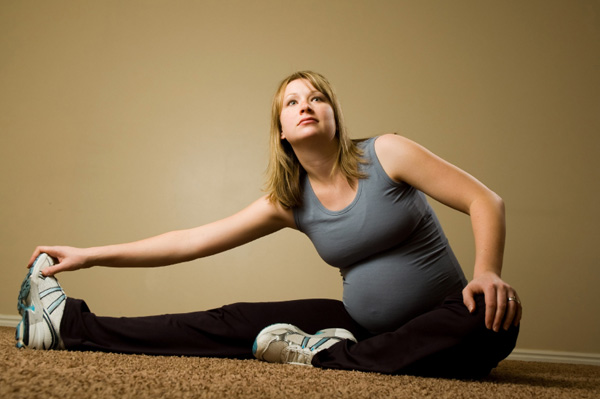 Recent studies on pregnant women are shattering myths about the dangers of moderate exercise while pregnant. That's good news for women who have been active before they conceive and reassuring to those women with concerns that exercise could be harmful to them or to their babies during pregnancy. The truth is, excercise can make a healthy difference -- even to couch potatoes!
Moderation
The key to staying fit during pregnancy is first and foremost to use common sense and moderation. If you are used to daily exercise it's OK to continue -- but at a reasonable level. Always check with your doctor or midwife to confirm that you're not doing too much.
Getting off of the couch for some excercise can reduce the sag in your energy that many pregnant women experience. As a bonus, moderate exercise helps you avoid excess weight gain, lowers the risk of pregnancy complications and could even help make your delivery easier.
Walk
Get up and start walking! Walking every day will increase your energy and aid your circulation. Aim for 25 to 45 minutes daily, taking care to warm up first with some easy stretches -- calves, hamstrings and your lower back.
Buddy up
Walk or workout with a friend. The buddy system can help keep you motivated to move.
Time it
Many pregnant women don't exactly feel their best in the morning. Figure out what time of day you have the most energy and plan your workout or walk for then. Make an appointment with your workout partner for that time and keep it! Make yourself do something physical every single day. Even a short walk can be beneficial in boosting your energy, and the longer-term benefits will help your health and that of your baby.
Stay hydrated
Always good advice, but especially important to pregnant women: keep hydrated. If you're walking and excercising it's critical that you drink enough water. Take it with you and sip often. You must replace the body fluids that you sweat off and it's dangerous for anyone -- but particularly for pregnant women -- to get dehydrated. Drink plenty of water for optimum health!
If your body was used to strenuous exercise before you conceived, you can carefully continue many of the activities you were used to prior to the pregnancy. Be smart. Rather than training for a marathon, switch to easier interval training. Shorter spurts will keep you in shape, are manageable for pregnant women and less taxing to the body. Do a five minute warm-up followed by a 30-second sprint. Rest for several minutes and repeat. After about five reps, walk as you cool down.
More health tips
Foods you can't eat while pregnant
Mental effects of exercise
How to cope with morning sickness
More From SheKnows Explorer