Top 5 FAQs
When you first find out you're pregnant, not only are you flooded with a mix of emotions, but also a rollercoaster of hormones and an ever-growing list of questions. Take some of your stress away by reading through this list of answers to the most frequently asked pregnancy questions.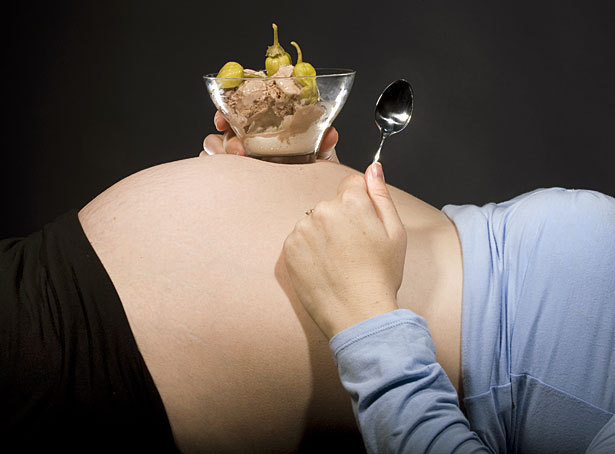 What can I and can't I eat?
Your body is now the vessel for your unborn child so it's incredibly important that you create the very best environment possible to help him or her to grow strong and healthy. We all know it can be impossible to resist those ridiculous food cravings, but aim to eat a balanced diet full of fruit, vegetables, lean meats and wholegrains. Fill up on calcium-rich foods like low-fat milk, yoghurt and broccoli, and aim to make healthy food choices so you know you're getting all the vitamins and minerals your baby needs. Consult a medical professional for advice on taking supplements.
There are, of course, a number of foods you should steer clear of when pregnant. Fish high in mercury and definitely all raw fish should be avoided. Unpasteurised, soft cheeses are also on the no-go zone, so hold off on gorgonzola, brie, fetta, Camembert and Roquefort. This applies to unpasteurised milk as well, as it has the potential to contain listeria -- a bacteria that can pass through the placenta and do serious damage. Listeria may also be present in cold deli meats like ham, so take care to prepare these safely (i.e. heat until steaming hot) or simply avoid them altogether. Uncooked eggs and meat should also be sidestepped (including sauces that contain uncooked eggs).
Alcohol should also be avoided, as it can interfere with your baby's development. While some studies say that moderate consumption of caffeine may be OK in the early stages of your pregnancy, others argue that it can affect the foetus and lead to a low birth weight. If you can't cut coffee out of your diet completely, at least limit your consumption and avoid it after your first trimester. Consult your doctor for a full list of foods you should and shouldn't eat.
What's the deal with morning sickness?
It seems like a cruel joke to have labelled it "morning" sickness when it can strike at any time -- morning, noon or night! But it may at least offer some consolation that morning sickness usually eases by your third month of pregnancy. Try to work out if particular foods or smells are making your sickness worse and also try eating smaller meals more often (rather than less frequent, larger meals) to aid digestion.
Why does everything smell awful all of a sudden?
This is another hurdle that often hits pregnant women in their first trimester. Your hormonal changes may affect your sense of smell and certain aromas may prove to be overpowering and make you feel nauseated. The good news is that this heightened sense of smell should only be temporary!
Why do I need to pee so much?!
Frequent urination generally hits towards the end of your pregnancy as your growing bub puts increasing pressure on your bladder. A high percentage of women also experience some incontinence during their pregnancy. Practise your Kegel exercises and possibly use pads for extra protection.
Why have my hands and feet swollen so much?
There are a few contributing factors to this, such as an increase in your blood volume and a slowdown in circulation. Try to avoid sitting or standing for too long and get the blood pumping again with some gentle exercise or literally kicking your feet up. If you're concerned about the amount of swelling, see your doctor.
Disclaimer: The advice given above is general in nature. If you have any concerns about your health, always seek medical advice from a qualified professional.
For more soon-to-be mums
Foods you can't eat while pregnant
Tips to stay fit while pregnant
3 Ways to bring on childbirth
More From SheKnows Explorer