Making Parenting
Oh-So Easy
Some people say it's always a great time to have a baby. And do you know what? They're right! Especially now. Thanks to the age of the iPhone and other advancing technologies, there are all sorts of fabulous gadgets entering the market to help you care for your little one.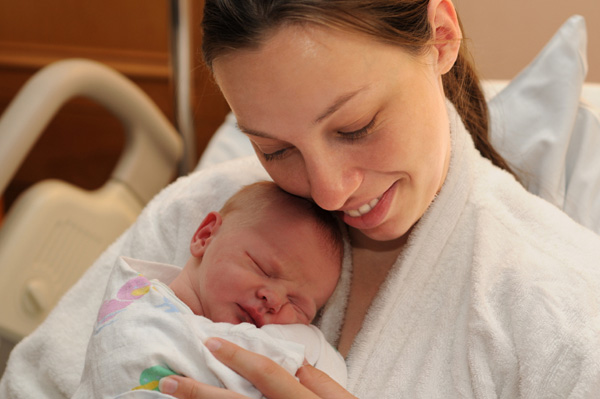 The perfect bottle
When you're on the run, giving your baby a bottle at the right temperature is not easy -- unless you've managed to sweet-talk a super-friendly cafe owner. The Iiamo Go baby bottle may be the modern mummy's dream gadget. This brightly-coloured bottle self-warms milk to body temperature (approximately 37 degrees) so you can feed your hungry baby anytime, anywhere. You need to buy the heating device (Iiamo Warm) separately. To top it off, this groovy little bottle is BPA and phlalate free. Eco and baby friendly!
Modern monitoring
If you are an iPhone/iPad/iPod Touch user, you are in serious luck. The iBaby monitor breaks the traditional baby monitor mould. This clever little device follows your baby with just a finger swipe on your screen. If baby moves out of sight, reposition your camera using your device or PC mouse. Other fabulous features include a two-way audio option that allows you to soothe your baby with your voice, infrared vision to see them at night and a camera you can use to take sweet shots of your little one. Brilliant iBaby.
Tough technology
There are so many great apps for small children now but do you get a little nervous when your little one has your expensive gadget in their hands? Worry no more with the Griffin Survivor Case, made for iPad, iPhone and iPod Touch. Other covers may protect them from a bump or scratch but the Griffin takes things to a whole new level. It's almost like completely wrapping your phone in bubble-wrap. You may think your child would never think of smashing your phone to the floor, but it WILL happen. For the small price of the Griffin Survivor, it's a brilliant investment.
Baby bling
For many mummies, accessorising is key. Unfortunately, babies love accessories too, particularly teething babies! Instead of getting teeth marks in your jewellery or worse, having one of your delicate chains snapped, invest in Jellystone Designs. This "mums only" range of silicone jewellery not only looks amazing, but it is toxin-free so it's totally safe for teething little ones. It comes in a range of beautiful colours and designs and is easily cleaned in soapy water or the dishwasher. It brings a new meaning to the term, "yummy mummy."
Mummy's BFF
When your new baby arrives, the minutes seem to blend into hours into days. If you are breast-feeding, it's very easy to lose track of not only when you last fed, but which side and for how long. Baby brain is very real! Enter the Breast Mate. It's a breast-feeding recording and timing device. This fancy gadget displays how long you fed for, on which side you fed, what side you should feed from next, when the next feed is due and even a seven-day feeding history pattern. Amazingly, you can also download information from the Breast Mate onto a spreadsheet and graph on your Windows-based PC!
More tips for mum
Best gadgets for toddlers
Safe plastic for baby bottles
Essential nursery checklist