Gadgets On Your
Teens "Must Have" List
From smart phones to take-along tunes, these are the gadgets that your teen craves!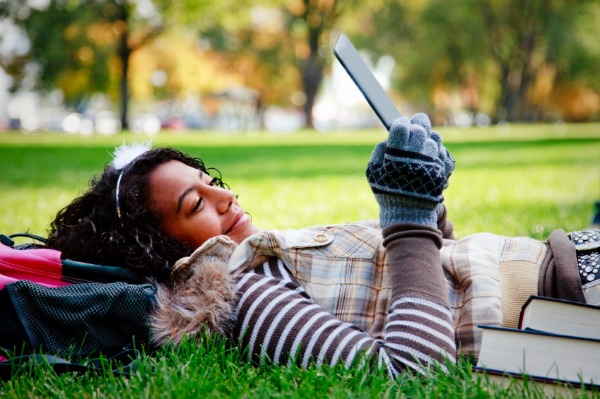 Teens love gadgets and there are some "must haves" and "just for fun" items that will delight them. Whether your teen is technical or not -- and most teens today can handle whatever new technology throws at them -- they will be thrilled with the latest trendy gadgets.
Tablets
Compared to the original iPad and the iPad2, the best feature of the newest iPad is that the screen is so HD that you can't see the individual pixels. The iPad makes sense as a gadget gift for teens since it has internet access, helps them learn languages, do school work and holds plenty of games. If an iPad is too pricey for your budget, consider other tablets. The iPad cracked open the tablet PC market and the new tablets are generally very functional and come with all of the necessary software, plus additional software packages the kids can install themselves. Most tablet PCs are compatible with home windows PCs. The Samsung Galaxy Tab and Coby Kyros 7-inch Android are nice choices or get an original iPad instead of the latest version and pocket some savings.
Smart phones, music
Teens crave a smart phone. The iPhone is the most expensive choice, but teen geeks may appreciate an Android phone even more! The Android is slighlty higher maintenance but more flexible. Because Apple leads the pack, the competition is normally priced lower. Smart phones such as the Samsung ExhibitII 4g, Motorola Droid and Motorola MB300 Backflip will be sleek and functional enough to please any teen.
Teens and tunes! Every teen wants an iPod so they can take their music with them. It's a gadget that's guaranteed to deliver great sounds and big grins.
Fun and unique electronics
The 3-D Mirascope is an instant illusion-maker that creates 3-D hologram images to trick your eyes. The images look real and solid, but when you attempt to touch them, your fingers pass through the image. It's a fascinating gadget that will amaze your teens and their friends and be judged as very cool.
The Mathmos Aduki ni colour changing light has a unique shape and moves through a spectrum of colours. It starts on blue and gradually progresses through pink and violet shades to reds before repeating. The light can be turned on and off with a button, or frozen on the color that your teen prefers. This little gadget adds some mood and atmosphere to a teen's private space.
Pyrus Touch Screen Multi-media Player is an MP4 player with great sound that supports multi-media formats including MP3, WMA and WAV. It has built-in Ohm hi-fi speakers, JPEG picture browse function, digital record and replay capability and a dozen other teen-pleasing features all packed into its 2.8 inch size for hand-held portability.
More tips
5 Must-have travel gadgets
Gadgets for uni students
E-readers: Books in an instant