5 Tips To Handle
Toddler Defiance
You know you're in for a challenging time ahead as soon as your toddler discovers the word, "no." Bath time, dinner time, getting dressed -- any task can turn into a battle of wills. So how do you deal with a toddler who decides to run to their own schedule and delights in saying the "n" word?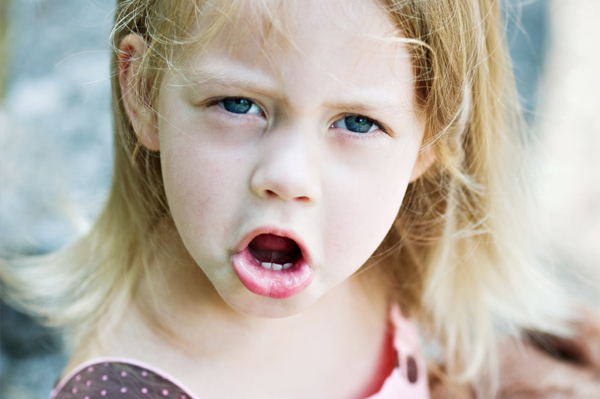 "No, no, no." It's enough to drive any parent to distraction. However, it's important to take a deep breath and realise the word comes from a strong desire to be independent, a normal developmental stage for every toddler. Here are some excellent tips to survive this sometimes puzzling and irritating phase in your child's development.
Keep battles to a minimum
Toddler-proof your home as much as you can to minimise the potential for battles. For example, ensure television remotes are out of reach, undesirable foods are out-of-sight and any other causes for conflict are neatly tucked away. Another useful tip is to offer choices rather than offer an open-ended question. For example, "Would you like an apple or a banana?" There's no guarantees of course, but offering choices is more likely to encourage cooperation. Encouraging self control is also important. "You can play with these plastic cups." This will set up expectations and boundaries.
Keep meal times and bed times regular
Toddlers who are fed and rested are happier. Sticking to routines lets your toddler know what's expected of them and what's happening next. A child who knows what to expect and when to expect it is less likely to feel overwhelmed.
The power of positive language
If you do need to refuse your toddler, instead of using the "n" word, try to turn your language around. For example, if your toddler asks to pull out the playdoh at an inconvenient time, you could say, "Excellent idea. Why don't we do that later?" or "Stay with mummy," instead of "Don't run away." Also try to use delaying words like "later" or "after lunch." When your toddler cooperates, praise her to the hilt. This encourages her to repeat the behaviour. There will be times when you have to use the word no. When you do, say it like you mean it. Your toddler will soon realise when you say it, you mean business.
Games and distraction
Sometimes you need to make things into a game. Instead of issuing an order like, "Put these toys away," try "OK let's see who can clean up these toys the fastest." Making simple directions into a game for your child will hopefully eliminate the need for them to say no. For the younger child, you may need to remove him from whatever destructive activity he's engaging in. If he's in a dangerous or destructive situation, the best solution is to remove him and find a new exciting activity for him.
Expect challenging behaviour
If you expect toddlers to exhibit perfect behaviour all the time, you will be sadly disappointed on a daily basis! It's important to remember toddlers will be defiant and anti-social at times. Try to arm yourself with strategies to deal with this kind of behaviour so you are prepared when it arises.
Further Reading
The Mighty Toddler by Robin Barker
Raising Boys by Steve Biddulph
Being a Toddler (ebook) by Jan Murray
Useful websites
Raising Children Network
ABC Parenting
Quirky Kid Psychology Clinic
more toddler parenting articles
Dealing with tantrums in public
Carving out time with your kids
Is it OK to smack?