The Do's And Don't's Of Children's Parties
Children's birthday parties can be a tricky business. Regardless of whether you are the host or your child is the invited guest, there is some basic etiquette to keep in mind. With just a few thoughtful gestures, a child's birthday party will be a happy affair for all involved!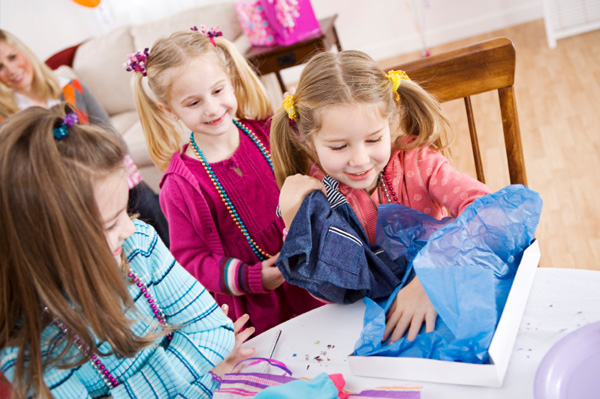 Invitations
Parties can be an expensive business and as a result, it's unreasonable to expect an entire class to be invited to the birthday party. If you can, that's fantastic! If there is a limit to the number of guests invited, it's important to be sensitive to the feelings of the children not invited. Giving the invitations to the teacher to subtley slip into the invited child's bag or diary is one way of ensuring nobody's feelings are hurt. The other option is to obtain the parent's details (phone, email or address) and give them the details directly. Also discourage your child from talking about the party in class. Ask them to consider everyone's feelings despite their excitement at their impending party!
RSVP
If you send out invitations, but only receive a few RSVPs, it can be very frustrating when trying to plan your child's party. Make sure you give an RSVP deadline and if it passes without a response, leave it a couple of days and then call the parents to find out if the child is coming. Everyone is busy, so it's important to give a couple of day's grace before ringing to get an answer. If you cannot get in touch, you are safe to assume the child is not attending. If your child is the invitee, it's good manners to give an answer by the due date. Not answering at all is considered rude.
Siblings
If the birthday child and their guests are young, it may be appropriate for the parents to stay. If parents are expected to stay, please put it on the invitation, so everyone is clear. In some cases, mums and dads may be forced to bring siblings. Always check with the host if that is OK, otherwise apologies will need to be given. If the host has out-sourced the party, they may be paying per head, so it's important to check before bringing brothers and sisters. Regardless, food needs to be planned, so all extra mouths need to be accounted for. If siblings are brought to a party, always bring some activities to keep them busy so the party isn't disrupted.
Gifts
This is a tricky one as opinion varies. Bringing a small gift is good manners when you are invited to a celebration. Involving the invited child in choosing and wrapping the gift is exciting for them and a valuable social lesson. It can be difficult for young children, but asking the birthday child to say "thank you" when the gift is received and to scribble a small thank you note later will instil excellent manners for the future. Should gifts be opened at the birthday party? It's modern party etiquette to open presents after the children have left, ensuring this isn't cutting into precious party time. However, many little guests enjoy watching the birthday child open their gift, so if you do decide to do this, leave it to the very end, just before guests depart.
MORE PARENTING ADVICE
Enjoying the "now moments" of parenting
How to ease sibling rivalry
10 Australian mum bloggers we love