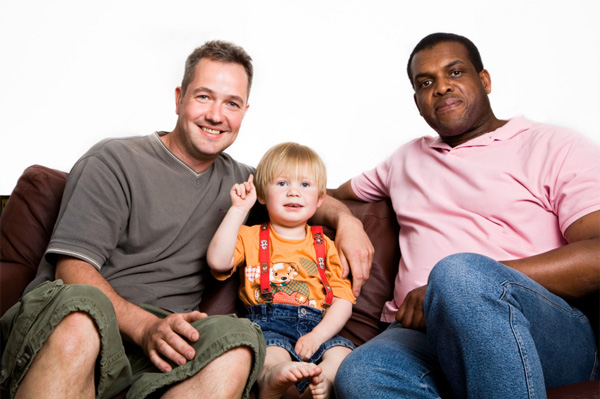 What you need to
know about foster care
Could you love someone else's child? More than 40,000 children in Australia need a temporary loving home. Sure, some of these kids might not be easy, but if you've got room in your house and heart to spare, fostering a child might be for you.
Foster carers are in short supply in Australia and for a very good reason — the job is tough, the heartbreak is real and the financial rewards are non-existent. But fostering a child in need isn't a job, it's a decision you can make to change a child's life for the better at a time when they truly need someone in their corner.
Foster care means looking after someone else's child, or children, in your own home at a time when their family is unable to do so. The reasons for this may be due to the risk of abuse or neglect, physical or mental illness, drug and alcohol abuse, domestic violence, family breakdown or any other reason that means a parent is unable to care for them. It can be for just a few days or for many years.
More than 40,000 children in Australia are currently in foster care and many more need either emergency or long-term support. Unlike adoption, foster care is about looking after a child on a temporary basis and, unlike adoption, you don't need to be in a heterosexual relationship to help care for a child. In fact, organisations such as Barnardos who place children in temporary care are looking for a wide range of people to become foster carers — from families and couples to single people from diverse cultural backgrounds.
Who can become a foster carer?
There is not just one type of person who makes a good foster carer. Organisations such as Barnardos need carers from a range of ethnic, linguistic and cultural backgrounds in order to meet the wide-ranging needs of the children requiring care.
However, there are a few limitations. Foster carers must be at least 21 years old and be free from any major criminal convictions. Foster carers must have enough space in their home to provide a child with much-needed space and privacy and that generally means a room of their own. Potential foster carers must also be prepared to undergo training, regular information sessions and, in the case of becoming a permanent carer, may also need to dedicate at least 12 months at home with their placed child.
What type of care is required?
There are four main types of care — temporary, permanent, adolescent and respite. You can choose the type of care you would like to provide based on your individual, family and work circumstances.
1. Temporary care
Sometimes children need to be away from their families temporarily due to an emergency, illness, crisis or family breakdown. Temporary carers provide children with a stable home until the family crisis has been resolved or the courts make a decision on the child's future. This may be for any period from a few days up to 12 months.
2. Permanent care
Permanent care, or adoption, is for children who have been removed from their birth families on a permanent basis. Over one-third of children in permanent care are adopted by their carers and going through this process will require a high level of effort, time and commitment.
3. Adolescent care
Adolescence is a tough time for any kid, but teenagers who are surrounded by instability have a tougher time than most. Adolescent carers look after young people between the ages of 12 and 18 so they need to be able to provide a stable home and enjoy caring for young people in their teens.
4. Respite care
If you want to help a child out but only have a limited amount of time, becoming a respite carer is an ideal way to support a child. Respite carers generally take a child into their home for one weekend a month for a period of at least two years to give parents or foster carers a break and provide a child with new opportunities to explore and learn.
What makes a good foster carer?
There's no such thing as the "perfect" carer, but patience, energy and a sense of humour sure go a long way towards helping a foster child.
Foster carers are flexible, good listeners and culturally sensitive. They know that the care of a foster child is shared between birth parents, caseworkers, teachers, medical professionals and themselves. But, most importantly, a good foster carer is one who provides a loving and stable home and who is happy to say goodbye when the time comes for the child to be reunited with their family.
Barb's story
Barb, 68, has been fostering children for the past 30 years and is accustomed to rising in the dark to get the teapot and a slice of pie ready for a scared and weary youngster.
Barb became interested in foster care after watching a friend of her mother's "leading children around on a string" many years ago. When her own children left home, Barb and her husband Geoffrey decided to open up their home to foster children because they could see there was a growing need for carers.
"What you need for the job is patience, dedication and a good relationship with yourself."
She recalls her first foster child with great fondness: "She taught me a few interesting swear words along the way, but she is now in her forties, happy, and successfully raising a family of her own."
Since then, Barb has welcomed more than 500 children and young people of all ages into her home, offering the full gamut of care from emergency and respite to short and long-term.
Barb believes carers can come from any walk of life. "What you need for the job is patience, dedication and a good relationship with yourself," she says.
"Fostering is not easy and love isn't enough — not with the baggage some of these children carry. So be realistic about what you can achieve. But if you give love, you'll make a difference to these kids and probably get it back."
find out more
If you're interested in becoming a foster carer, each Australian state and territory has a number of organisations that can provide you with the necessary training and application information. Or you can visit Life Without Barriers to complete an expression of interest online.
More parenting tips
Help teens to communicate with technology
Why you and your child need one-on-one time
Building positive school relationships